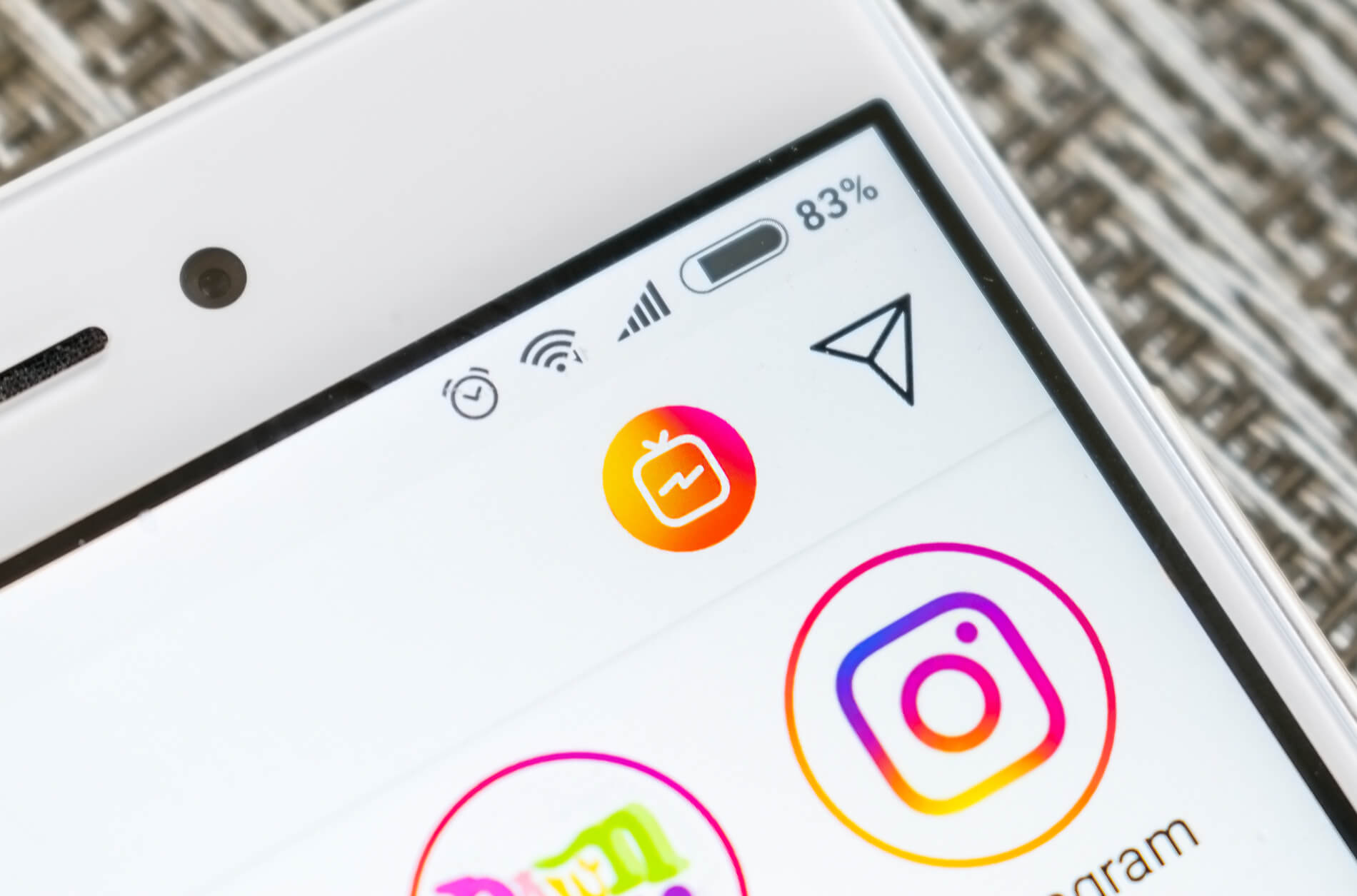 4 Powerful New Instagram Tools for Dentists
Instagram is one of the most popular social media platforms on the planet, and 80% of Instagram users follow at least one local business account. (It's also one of the networks included in our social media services!) As Instagram updates their platform, we've highlighted some of the best new tools dental practices can use to connect with more patients.  
IGTV
Instagram has introduced a new function that allows users to stream longer videos from their account called IGTV. Think of IGTV like a supercharged version of Instagram Stories that allows you to post videos up to ten minutes long. IGTV shoots exclusively in vertical orientation so don't shoot anything in landscape mode, or with your phone tilted horizontally. IGTV videos live behind the IGTV icon on your practice's profile page, which makes it easy for your patients to find your videos.
How do I use it?
In the app, click Create Channel and then link your dental practice's Instagram account.
Select a profile photo that matches your dental practice's branding (i.e. your logo, doctor's photo or front office.)
Shoot a video vertically (portrait orientation) and share it to your Instagram account with the IGTV app.
IGTV is perfect for shooting extended behind-the-scenes content, and hosting longer dental info sessions that parents can consult time and again.  
Explore Page
The new Instagram Explore page delivers users a fuller content experience by suggesting new accounts tailored to your interests. You can navigate the new Explore page by topic or hashtag, and it makes finding relevant content easier than before. Dental practices can use this to connect with people seeking more dental content. When posting on Instagram, be sure to use relevant dental hashtags to help get your posts increased exposure on Instagram Explore.  
Questions Sticker
The new questions sticker allows your patients to ask you questions directly. This is a fantastic and easy way to connect with users on Instagram, and really foster positive relationships. To post a question sticker, simply select a photo or video to share, then select the sticker button, and then hit the question sticker icon. Fill out your prompt like "off for lunch… ask us some questions!" and then post your question. Questions live on Instagram Story feeds for 24 hours, and give you a chance to answer common questions that parents ask.
Video Tagging
Users can now tag other accounts in videos that they share on Instagram. Tagging another account allows notifies the other party, and gives you a chance to get a post more exposure by tapping into the other account's audience. To tag someone in a video, simply hit the "tag people" icon, and select their account. We suggest tagging people that are in the video, or tagging members of your office team to help get it more traction. As a rule, you should always ask before tagging someone in a video that appears on your official dental practice Instagram account.
Smile Savvy is Socially Savvy
Social media is a full-time endeavor for dental practices, which is why we offer comprehensive social media packages that help dentists connect with more local patients.