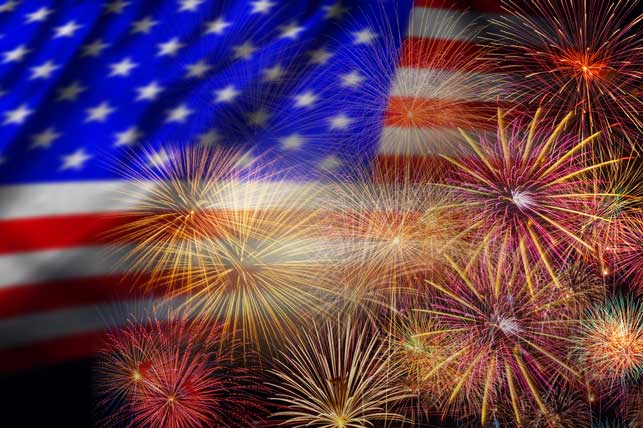 4 Social Media Tips for this July Fourth
This Fourth of July will be a great opportunity for you to get out and enjoy the Summer air, as well as witness a bevy of fireworks celebrating American Independence. But, just because you'll be celebrating doesn't mean that it's time for your brand to take a holiday! We've got a few tips that will help connect your dental practice with potential patients this holiday weekend.
1. Attend a Local Fireworks Show
Most towns and major cities across the United States will host major outdoor parties boasting fireworks, a taste of local restaurants and live music. These celebrations are a perfect way for dental offices to connect with their neighbors. Go out, take some photos of the festivities, and share your experience on your social media channels! Patients love to see their dentists have fun and relax outside of the office.
2. Look for Social Media Relevance
In larger cities, Independence Day parties are usually well sponsored and have dedicated social channels and hashtags. Before attending, connect with social media accounts dedicated to the celebration—sometimes this will be the host city, or title sponsor. After connecting, you can tag the celebration in your photos and status updates for greater community exposure. Also, you should use hashtags that are relevant to the event. Before you use one, do a basic search to see which Fourth of July hashtags are trending in your area. By using relevant hashtags and connecting with the local party sponsors, your social media shares should get a lot of exposure.
Here are a few popular July 4th hashtags: #july4th #julyfourth #fireworks #IndependenceDay
3. Take a Great Perfect Firework Photo with Your Phone…
and Share it on Your Business Social Media Accounts
Fireworks are beautiful, but most photos of the skyward explosions are not so pretty. But, with a few helpful tips, you can take beautiful photos of fireworks with just your phone. Follow these pointers to snap the best photo of fireworks this holiday weekend:
Turn off your flash. Your flash helps illuminate close up objects in the dark, but will also underexpose your shot, which will make your fireworks appear dull and small in photos.
Turn on your HDR. The HDR setting on your phone takes multiple photos at different exposure settings – which effects how light or dark a photo is. Turn it on to get multiple versions of one photo and pick the one that works best.
Crank up your exposure time. Your exposure is how long the shutter stays open to take a photo. The longer the exposure time, the more light that is let in, making dark photos more detailed. Practice taking photos with large exposure times ahead of time to get a feel for the results.


PRO 

TIP: keep your camera mounted or still on shots with longer exposure times to avoid streaky photos.
Use a tripod or selfie stick to stabilize long exposure photos.
Use your camera in landscape mode. Landscape mode allows your phone's camera to focus on objects near and far. This comes in handy when taking photos of things moving too fast to focus on manually.
Don't zoom in. Fireworks are far away from you and your camera — as they should be. Don't zoom in to get a better shot, otherwise the fireworks will be blurry or out of context.
Use "burst" mode for the finale. Most smartphone cameras have a "burst" feature which allows you to take multiple photos in the blink of an eye. When the finale begins, take a few burst shots to make sure you get the best photo possible.
4. Bring Your Team
Independence Day is the perfect chance for you to celebrate with your coworkers, so invite your team to your celebration! Share photos of your entire office celebrating Fourth of July on your practice's social media channels. Patients and potential patients like to see your personality outside of the office, and pictures of you and your team having fun are a great way to endear your practice to the public.
Share Your Holiday Celebrations
Holiday celebrations are a great way for you and your practice to engage with the local community. With a little bit of work, you can make the most out of holiday celebrations and connect with more new patients in your area! To get more in depth social media advice, sign up for a Smile Savvy Social Media Package! We will work with you to connect your dental practice with local residents, and get you more social media engagement.