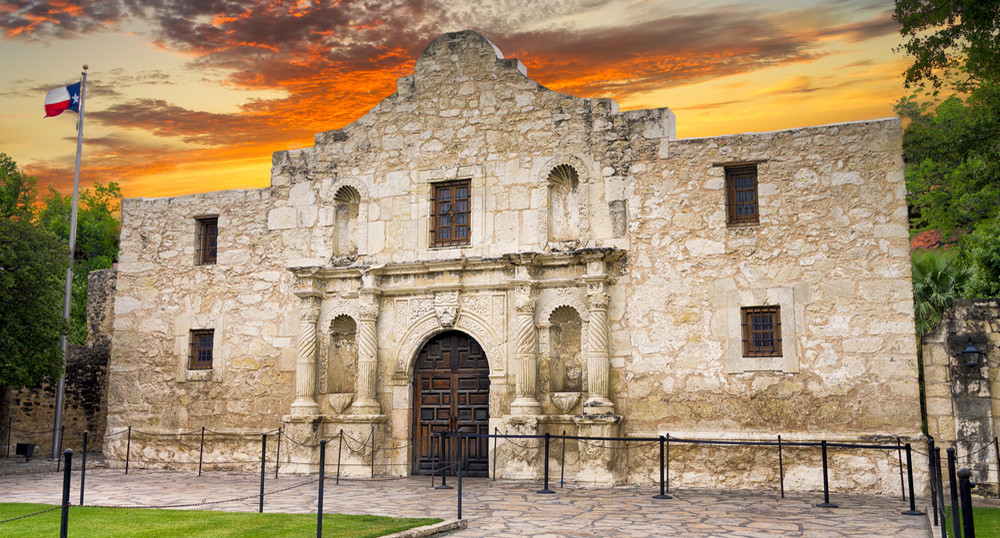 #AAPD2016: 8 Things You Have to Do in San Antonio
The team at Smile Savvy is getting excited for AAPD 2016 in San Antonio, Texas. As a company based in Texas, we felt it was our duty as citizens of the "friendship" state to extend some southern hospitality and make a list of the top things to see and do in San Antonio during your visit!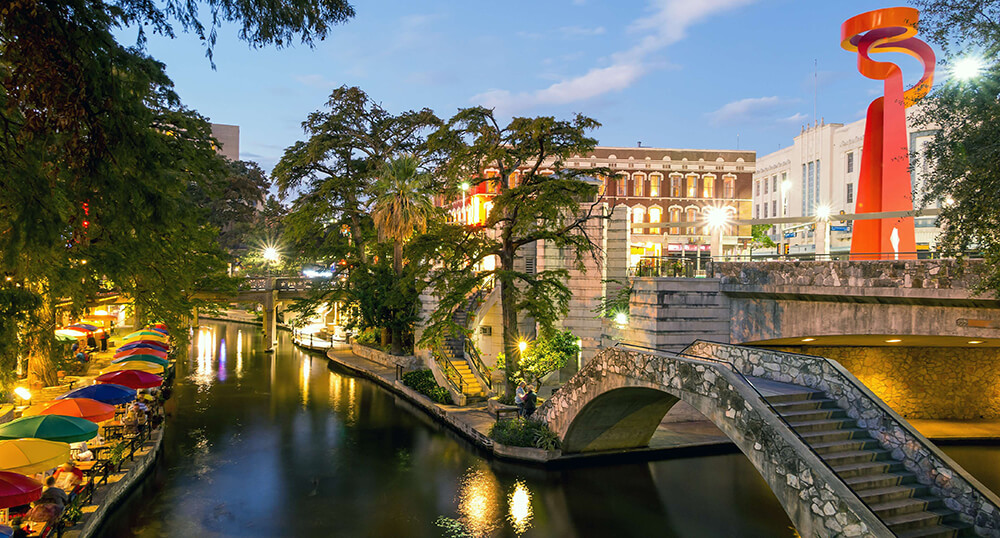 The San Antonio River Walk is the crown jewel of San Antonio. The River Walk follows the San Antonio River, and is sometimes referred to as the "Paseo del Rio", which is Spanish for "walk of the river." It winds through 5 miles of downtown San Antonio and offers a variety of activities and dining for audiences of all ages. You can ride a passenger boat down the river, or take a more private gondola ride. In the mood for traditional Texas Barbeque, or some world-renowned Tex-Mex cuisine? The River Walk has it! From upscale eateries, to take-out food and famous riverside bars, the River Walk is truly a one-of-a-kind Texas experience that you should see! We suggest parking at the Rivercenter Mall, which is located on the River Walk at 849 E Commerce Street, 78205.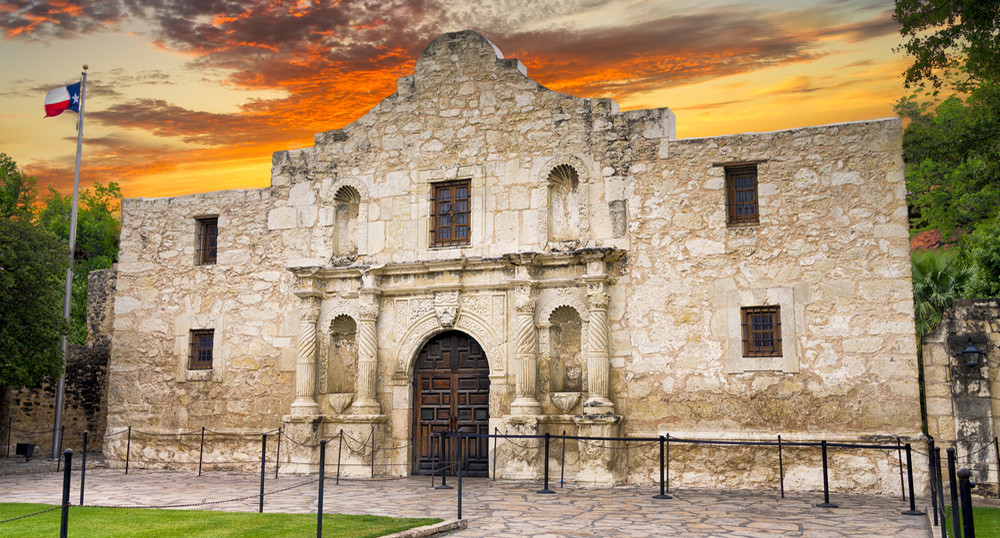 The Alamo holds a very special place in the hearts and minds of most Texans, and no visit to San Antonio would be complete without seeing one of the most important pieces of Texas history. The Alamo obtained its notoriety after the Battle of the Alamo in 1836. During the battle, around 200 troops fighting for Texas' independence from Mexico held off more than 2000 soldiers of the Mexican Army for 13 days. The battle of the Alamo became a symbol of heroic resistance in the face of insurmountable odds. As the war for Texas independence continued, Texan forces would shout "Remember the Alamo" as a battle cry.
The Tower of the Americas is a 750 foot tall tower that provides visitors with breath taking
views of the Alamo City. Guests can visit the Flags over Texas observation deck to learn more about the historical sites and buildings that the tower observes, as well as the history behind the six flags that have flown over Texas. If you want a five-star meal with a view, then visit the Chart House restaurant atop the tower. Since 1961, Chart house has delighted guests with an award winning menu, and spectacular service. And don't worry about missing out on a view of the city – Chart House revolves to give you full panoramic views of San Antonio.
Just below the headwaters of the San Antonio River sits Brackenridge Park, a 343-acre natural playground that is home to some of San Antonio's favorite attractions. A variety of recreational opportunities including playgrounds, swimming, picnic areas, fishing, bird-watching, a miniature railway, trails, the Witte Museum and much more are located within this San Antonio oasis. The park also features the Brackenridge Park Golf Course, which is the oldest municipal golf course in Texas. Brackenridge Park is open from 5 am – 11 pm every day, perfect for you early birds and night owls.
The McNay Art Museum is Texas' first museum of modern art. The McNay first opened its doors as a museum in 1954, after previously being used by Ms. Marion McNay as her personal home for over 20 years. Upon her death in 1950, McNay left the 24-room mansion, the surrounding 23 acres of land, her personal collection of more than 700 works of art and an endowment to establish the first museum of modern art in Texas. In 2008, the McNay added 45,000 square feet to the museum and created gallery space for major exhibitions, a sculpture gallery and garden, a lecture hall, and classrooms for the museum's many educational programs.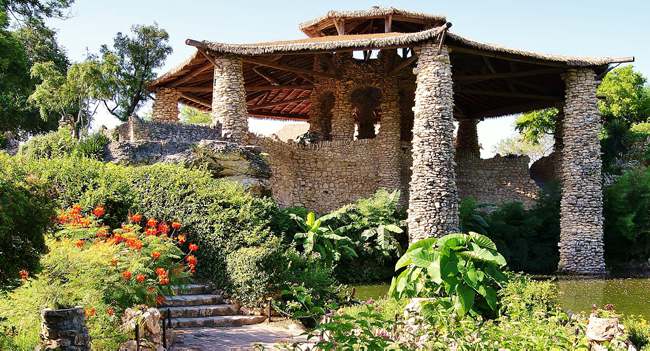 The Japanese Tea Garden is a public park open from dawn until dusk everyday of the year. Formally a working rock quarry, the Tea Garden was carved into a complex that includes stone arch bridges, a lily pond, an island and a Japanese pavilion. The Japanese Tea Garden also features a tradition tea house called the Jingu House Café. The Japanese Tea Garden is located within Brackenridge Park, and we suggest carving out enough time to appreciate the extensive and exotic garden in its entirety.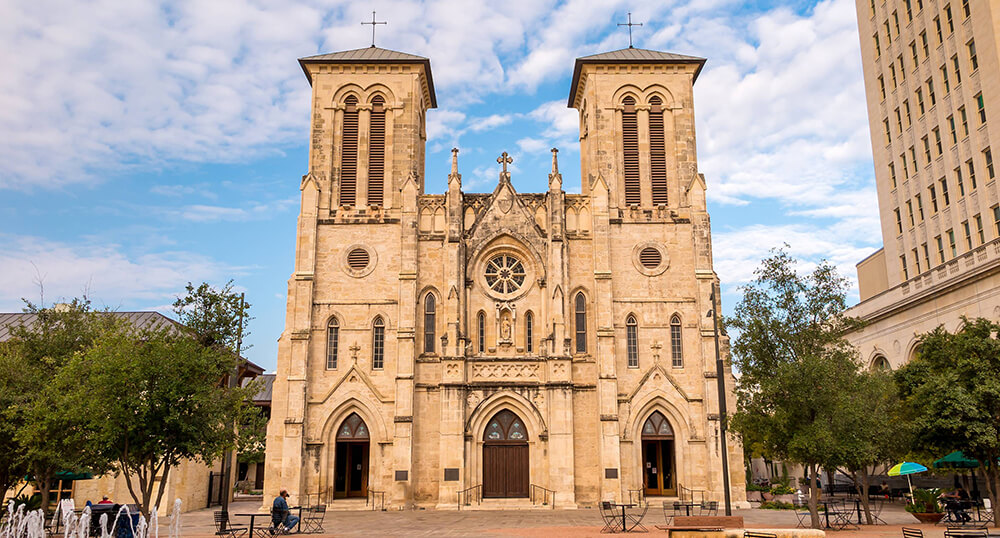 Called the "Heart of San Antonio", the San Fernando Cathedral was built in 1738 as a safeguard against French Incursion. The cathedral is the oldest standing church in Texas, and still offers Catholic services today. Over the years, San Fernando Cathedral has welcomed presidents, governors, senators and an array of other dignitaries.
We're so excited to meet you at AAPD 2016 that we are going to give dentists a chance to win a new Apple Watch (details here). Smile Savvy will also be hosting a series of Marketing Mini-Sessions, each around 15-minutes long, to help pediatric dentists better market their practice. Each of the sessions is aimed at improving specific aspects of your practices' online identity by giving you actionable steps for improvement. We will cover social media, website essentials for top Google rankings, building 5-Star reviews, and much more. You don't want to miss this valuable opportunity to hear from the experts in internet marketing for pediatric dentists. Spots at our booth are limited. Register for your session here, and we will email you a calendar reminder before the conference.
We hope that you get a chance to really experience the beautiful city of San Antonio. The Alamo City offers visitors a kaleidoscope of culture, history, architecture, natural wonders and art. We would also love to meet you at AAPD 2016 in booth #100, and help you promote and grow your practice with the numerous tools and services that Smile Savvy provides!