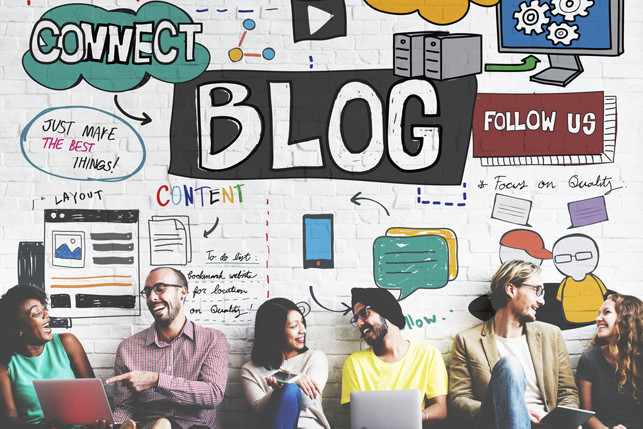 A Blog Will Take Your Dental Practice to New Heights
Did you know that 93% of online experiences begin with a search engine? This is one of many statistics that points to the absolute importance of achieving and maintaining a high search engine rank. Having an active, on-site blog is a great way to score better search engine scores, and deliver a better online experience to your patients. A blog gives your patients value and satisfies a lot of important SEO ranking factors that Google measures when determining your search rank in any query. Let's look at some of the ways that a blog influences your search engine rankings.
Fresh Content
Google values fresh content, and websites that regularly feature fresh content score better on search engine results pages than those that do not. This is because Google rates fresh content as more relevant and valuable to search engine users. A blog is a fantastic tool that provides regular, fresh content on your website. With a blog, you can constantly update your website with trending topics and relevant industry news without altering your site's overall structure. A blog is the best way to provide fresh content that Google loves.
Social Media Search Results
If you have a blog, it's important that you share your blog updates with your social media audiences to increase the amount of traffic on your blog, AND increase your SEO values. Google indexes social media pages as a part of a search query. If your blog is connected to your social media accounts (Facebook, Twitter, and Google +), then you are giving Google another chance to discover your content and lead patients back to your site.
Keyword Targeting
A blog is a great place to incorporate a keyword strategy that matters to your audience. A good keyword strategy will increase your search engine values for terms that matter to your dental practice like "kids' teeth, dental home, dental checkups, children's oral care," etc. When you begin blogging, think about the topic of each blog you write and try to use 4 – 5 keyword terms that relate to that topic. By doing so, you are optimizing your blog and increasing its SEO value for that given topic. A basic keyword strategy can do wonders for your SEO rankings.
Blogging with a basic keyword strategy is also great for ranking better in long search queries. An example: you can write a keyword-optimized blog about how parents can teach children to floss their teeth. If your keywords are done right, then someone searching "How can parents teach children to floss?" has a much better chance at finding your blog about that topic.
Increases Backlinks
In simple terms, a backlink is a link that appears on some other website that leads users back to your page where the original content was published. Backlinks drive more traffic to your website, and exposes your content to a much wider audience. Google places a huge importance on back links and relates them to your authority and relevance within your field. Because of this, the more links that point to your website, the better your search engine values.
A valuable blog will help you earn more backlinks, and increase your search engine rankings. You can build links back to your site by writing a blog that provides valuable information that your patients are compelled to share. You can read our guide about creating shareable content here.
More Traffic = Higher Search Rankings
A well-written blog can increase traffic to your website, which will result in higher search engine scores. When Google observes your website for SEO ranking, it measures how much traffic each page has. Your authority and relevancy will increase with the more traffic that your website earns. In addition to helping you rank higher, more traffic can result in more new patients for your dental practice. It's always good to get more eyes on your website, and a blog can play a huge role in growing your audience.
Smile Savvy Blogs for You
A blog can be cumbersome and time consuming to maintain, and let's face it, your time is better spent by focusing on your dental patients. Luckily, Smile Savvy blogs provides blogs for our Ultra Social Media clients. Each of our blogs features a topic relevant to pediatric dentistry, and is optimized to enhance search results for that blog topic. We take the hassle out of blogging, and make your blog a sought-after feature of your site that entertains and informs your patients. Click here to learn more about blogging with Smile Savvy, and how you can get a blog today!