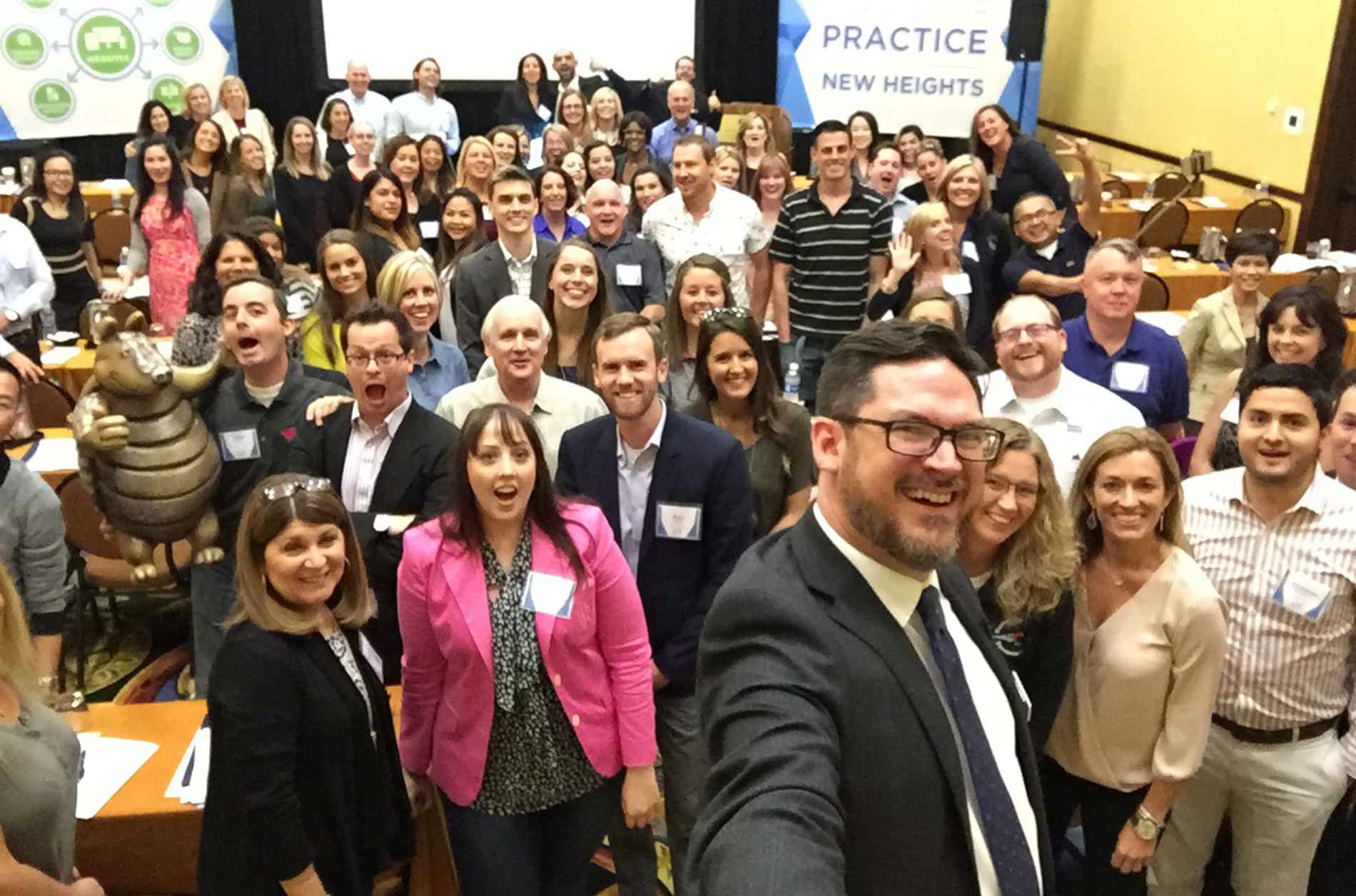 Announcing the 2017 Search and Social Summit!
Smile Savvy is proud to announce the second annual Search and Social Summit, which takes place on September 15th and 16th, 2017. The Search and Social Summit is the ultimate digital marketing conference exclusively for pediatric dentists and their staff. The Summit will be held at the stunning Gaylord Texan Resort & Convention Center in Grapevine, Texas.
Our first Summit was so successful that we felt compelled to host another. Smile Savvy's digital marketing strategies are designed to help pediatric dentists break through the noise of the digital landscape and connect to more patients.
For Pediatric Dentists
For years, Smile Savvy has focused exclusively on the needs of pediatric dentists and dental professionals. We understand the unique marketing challenges that pediatric dentists face every day, which is why we curated the 2017 Search and Social Summit to address the marketing hurdles affecting pediatric dentists.
What We'll Cover
Our digital marketing strategies will teach dentists how to dominate the digital landscape. The Summit will teach pediatric dentists how to capture valuable real estate at the top of search engine result pages, and the keys to generating meaningful patient reviews. Dentists in attendance will learn ways to make their website more effective, as well as the ins and outs of social media success. We'll also cover local search engine optimization, and how busy dentists can still find time to host an active blog. Click here for more about the 2017 Search and Social Summit lineup.
Great Venue, Great Fun
The Gaylord Texan Resort & Convention Center has an amazing array of amenities and forms of entertainment to keep guests happy during their stay. The Gaylord is located on Grapevine, which is perfect for boating and fishing. The resort also features a water park, 24-hour exercise facilities, a nightclub, 5 restaurants, multiple saunas, a full service spa and an arcade.
In addition to the fun that can be had at the Gaylord, the 2017 Search and Social Summit also coincides with the 31st annual Grapefest – a wine-fueled festival celebrating the wine and food from across Texas. Grapefest takes place in the historic downtown of Grapevine, Texas. For more information on Grapefest, and how you can attend, click here.
Don't Take our Word for it
Here's what last year's attendees said about their Summit experience:
"All of the information was great! Made me really understand the importance of social media!"
– Dr. Lenora Covington
"The Summit was great! Not only educational, but we also had a lot of fun. Loved the scavenger hunt."
– Amanda Hodnett
"I learned so much and came away with new creative ideas to implement into our social media plan! The conference was fun and full of great information! It was the 'shot in the arm' I needed."
– Christine Alexander
"Scott was very engaging and is very passionate about his work! One of the best seminars I've attended!"
– Lisa Kennedy
"I love that it was open for people to ask questions."
– Karrie LeBlanc
We Can't Wait to See You There!
We are so excited to host the 2017 Search and Social Summit, and we do hope that you'll attend. The Search and Social Summit is your chance to learn about today's best practices for marketing your dental practice online, and connecting with a larger local audience. Click here for more information about registering for the Summit, and learn how you and your office can take advantage of this tremendous opportunity.