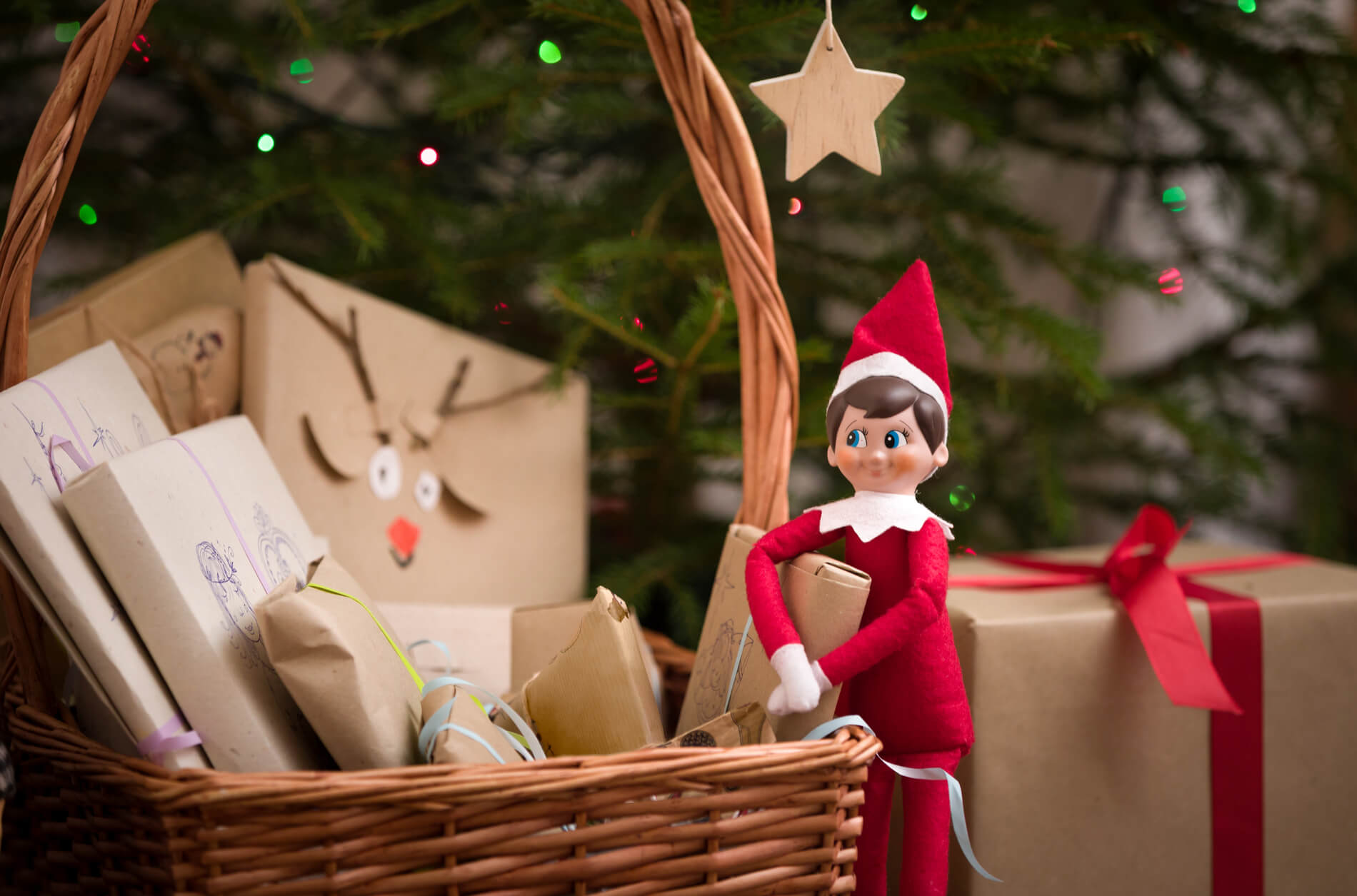 Beyond the Shelf – 6 Fun Ways Pediatric Dentists can use The Elf on the Shelf
The holidays are upon us and social media is bursting at the seams with turkey recipes and festive ideas that help us enjoy the season. If you've ever been on Facebook (and we're betting that you have) then you've undoubtedly seen a small Elf making the rounds and having all sorts of fun this time of year. The Elf on the Shelf is a popular holiday tradition for young families, and pediatric dentists can get their own Elf to participate this season, and grow their social media impact all at once.  
1 – Host a Naming Contest
If this is the first year that you have ever used the Elf on a Shelf for your dental practice, invite your patients to help you name your Elf!  Take a picture of your Elf, post it on your social media accounts like Facebook and Instagram and encourage people to comment and name your Elf.  
You can create a contest by saying, "Pick a unique name, because the name we choose will win a $25 gift-card," or something similar. Encourage patients who come into your office to participate by asking them to follow your practice on social media and leave a comment. The more people you tell, the more engagement you'll receive.  Be sure to post a picture of the winner when they come to pick up their prize. 
2 – Go "Behind the Scenes"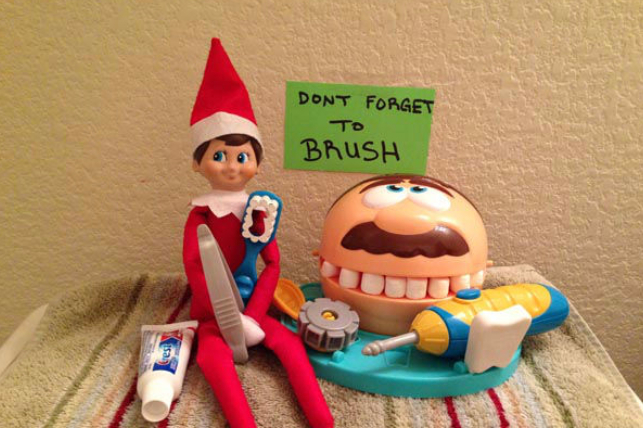 Patients connect with you on social media to get to know your dental practice as a group of real people, and genuinely want to learn more about your dental team. You can accomplish that by letting your followers go "behind the scenes" by showing them places in your office that they may never see. Consider taking pictures of your Elf in the staff break room having coffee or cocoa, in the dentists' office working on the computer, or the supply areas and anywhere patients may not have seen. Anywhere that is appropriate for you to share on social media is fair game, so we encourage you to have fun with it! 
3 – Let Your Elf "Be a Patient" for a Day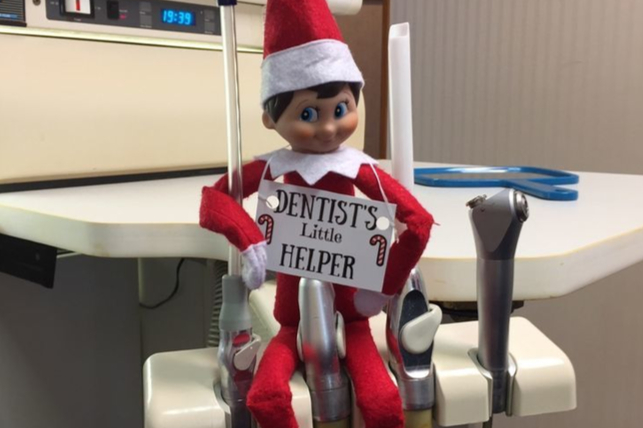 One of the best ways to show off your practice using your Elf is by letting him be a patient for a day. You can take photos of the front office greeting him, and showing him to the dental chair. He could be seen by a few of the dental team, and the dentist too! If you have a gift basket for your young patients, then show the Elf getting his prize at the end of the visit. This can be an awesome way to show how fun your office is, and encourage parents to visit your practice.  
4 – Post Photos with Patients
Kids love interacting with the Elf on the Shelf, and many have their own Elves at home. If parents allow it, then posting photos of your patients interacting with your Elf can generate a lot of social media interaction! You could post photos of kids who are having their first visit, are cavity free, or who simply love visiting your practice. You can even make a special place for your Elf to "pose" for photos, since the legend says kids aren't allowed to touch him or her! 
Don't forget to have parental permission to post pictures, and you may want to write a simple photo release that they can sign so that you have written record of their consent. 
5 – Show Your Elf "Getting into Trouble"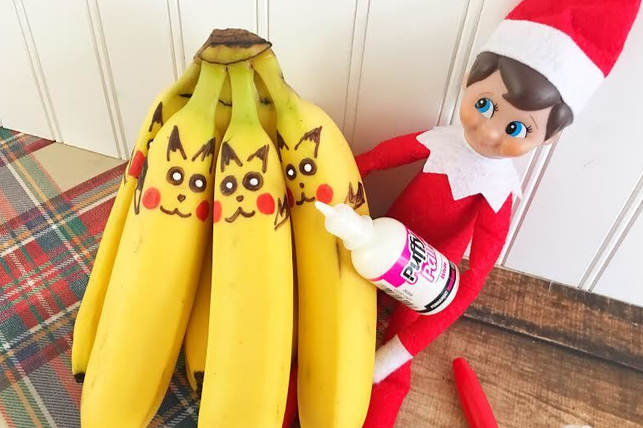 One of the most fun things about the Elf on the Shelf is that he is constantly getting into fun hijinks! People love to see the elf make messes, and do silly things. You can find tons of ideas online, but a dental practice has a unique opportunity to show off the tools and treatment areas. Poll your staff and brainstorm a few ideas and then work together to set them up. These posts are guaranteed to get LIKES, SHARES and COMMENTS. 
6 – Show Your Elf Interacting with Your Office Theme
If your pediatric dental office is designed for kids, then let your Elf interact with your office theme in a fun way. Does your office have a mascot? Use it! Do you feature beautiful wall art depicting the coastline? Have your Elf put on some sunglasses, grab a bucket of sand and hit the beach! This can be as simple as some fun in-office stuffed animals you may have, or as a complex as a space-themed front office equipped with phasers and classic sci-fi memorabilia. Whatever theme your office has, you can use it as a creative backdrop that takes your elf beyond the shelf.
Stay Social this Holiday Season
Want even more ideas?  Visit our Pinterest board throughout the month as we continually add fantastic ways to use your Elf to show off your dental practice on Social Media.
We're certain you'll see a lot of Elf on the Shelf posts this holiday season, and they can be hilarious and people always LIKE and SHARE the best ones. If you're a Pediatric dentist, we suggest getting your own Elf, and widely sharing his exploits across your dental practice social media channels. 
If you don't have time to dedicate to a full-time social media strategy, then contact Smile Savvy. We provide comprehensive social media packages that help better connect pediatric dentists with local patients.