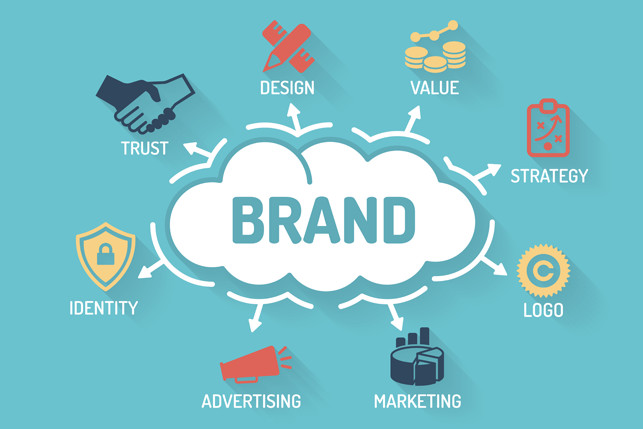 Common Traits of Good Branding
As a dentist, your brand is the public identity of your dental practice and the services that you provide, as well as a representation of you and your employees. You use your brand to promote your dental practice and create an identity and persona for your practice that patients will recognize and remember.
As with everything, there are good and bad examples of branding, and there's no "one-size-fits-all" approach to create a memorable and positive brand experience. We have, however, collected some of the things that all good brands have in common to help you create a constructive brand experience for your dental patients.
Good Brands…
Live and Share Their Values
When potential patients evaluate your dental practice and consider you for treatment, they are looking way beyond the types of services available in your office and the diplomas hanging on your walls. In fact, consumers want to involve themselves with a business with which their ideals align. According to a recent poll, 64% of people cite shared values as the main reason they have a relationship with a brand.
So, ask yourself "What does my dental practice value? What do we believe in?" These are pretty heady questions, but if you can find some basic principles or purposes to align with, then you can begin to communicate with like-minded potential patients and connect with them in meaningful ways.
Create and Nourish a Community
A primary goal of pediatric dentists is to provide such excellent service that they create a steady and reliable group of recurring patients. This is called brand loyalty, and it is the hallmark of all great brands.
One of the best places to build a community and instill brand loyalty is on social media. Start posting more information about the personality of your practice. You can also incorporate an educational blog that provides your patients with valuable dental knowledge. Statistically speaking, 80% of consumers are more likely to evaluate solutions from the brands they follow on social media. This underscores the practical importance of building an engaging community.
For more on social media, read our post on what NOT to do on social media. Also, click here to see how a blog can supercharge your website and local search rankings.
Stay Current on…Everything
Good brands stay ahead of the curve on just about everything. From industry related breaking news, to field advancements in technology, you want your dental practice to be current with the latest trends. By doing so, you can help inform your audience on everything related to dentistry, and become their go-to source for information. A recent survey found that 48% of Americans expect brands to know them and help them discover new products or services that fit their needs.
Avoid Controversy
When creating a large, public community, you aim to cultivate an atmosphere of inclusiveness that caters to people in all walks of life. To help achieve that goal, it is important that your brand stays away from divisive, controversial subjects. On your blog, or in social media, take special care to avoid taking sides on any hot-button issues. You risk alienating a large number of your audience and ultimately losing patients. And, while your personal social media accounts are fair game for you to air your opinions, you must understand that your patients will see your personal posts and incorporate them when evaluating your dental practice.
The best way to avoid losing followers and keeping your community happy is by avoiding controversial subjects all together. For more on maintaining a healthy social media community, read our post about what not to do on social media.
Give Back
Charitable contributions and volunteerism are fantastic ways to grow awareness of your brand, and to help endear yourself to potential patients. However, giving back doesn't have to meet charitable ends.
Great brands have authority within their field. You can gain authority and awareness of your brand by networking and "giving back" to others within your field. Whether it's guest blogging for your toothbrush provider, or making yourself available for a Q&A with local media, you'll find that the more you volunteer your time and expertise, the more your dental practice will grow. As the old saying goes, "givers gain."
What Your Brand Experience?
Have you considered how patients interact with your brand? We call that a brand experience, and a positive brand experience is vital to your dental practice. Is your practice accurately represented with a timeless, well designed logo? Is your dental practice active on social media, providing your audience with valuable posts and information? If not, you need to consider altering how your brand represents itself and communicates with your patients. Smile Savvy provides comprehensive branding solutions as well as hands-on social media management to help our clients create rewarding brand experiences for their customers.