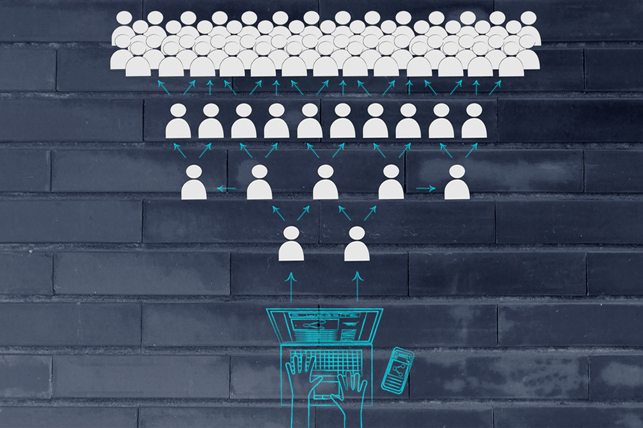 The Pediatric Dentist's Guide to Creating Shareable Content
Facebook's recent news feed changes mean that you'll likely see less content from business pages and more posts shared by your friends and family. Their goal is make Facebook a place that harbors authentic communication between real people, rather than a platform dominated by news stories and promotional content. The algorithm change has placed a new premium on shareable content— posts that engage users and inspire them to share. So, how can your dental practice create shareable content? Below is your guide to creating shareable content.
About Shareable Content
Why Do People Share?
Sharing is closely tied to our relationships with others. In a recent study, The New York Times Insight Group determined that people share to define themselves to others, to grow their relationships, or to bring valuable entertainment to others. The study also concluded that the most shared items evoked emotional responses from users.
What Gets Shared?
There is no one-size-fits-all post that is guaranteed to get shared, but most shared content has one overall trait: value. Whether it is emotional value provided by a singing cat, or practical value found in an article about the best way to start a home garden, people want to gain something from the content they view. Before you post anything on Facebook (or any social media account) ask yourself what you want your audience to take away from the post. Ask yourself where your audience finds value in the information you're going to share.
7 Types of Content That Generates Shares
 
1 – Lists
Lists comprise just over 12% of all posts shared by over 1000 users, giving them the largest percentage of any type of shared content. Lists succeed because they organize large amounts of information into a format that is easily consumed. Next time you go to Facebook to post for your dental practice, think about doing a simple list!
Examples: Top 5 reasons to visit the pediatric dentist; 5 ways to get whiter teeth; 3 Ways to improve your smile.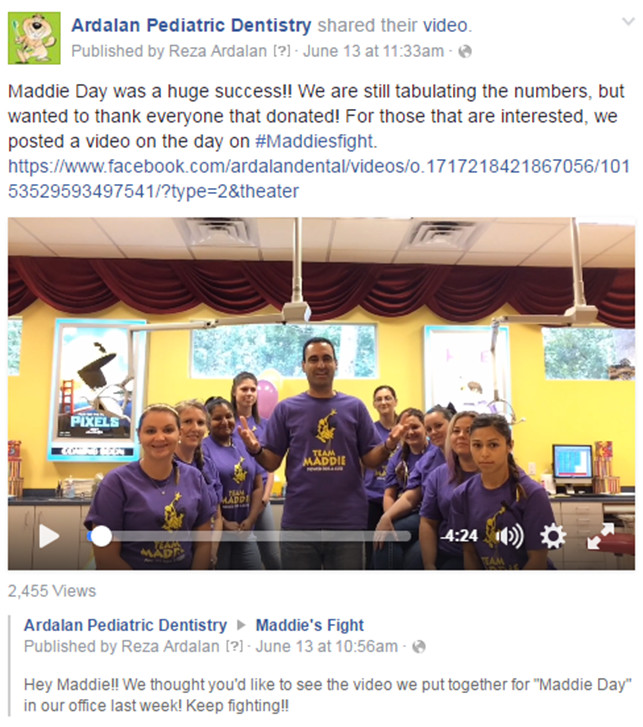 2 – Q&A Videos
As a pediatric dentist, you have a wealth of knowledge that people want to access. One way to increase your shares is by hosting a Q&A! About a week ahead of time, post that you are open to questions and will be answering your favorite ones on video the following week. Pick five of your favorite questions, and answer them in a candid video. Mention the people with the winning questions to create a personal connection. Depending upon its success, you could host a fun Q&A every other month, or once per quarter.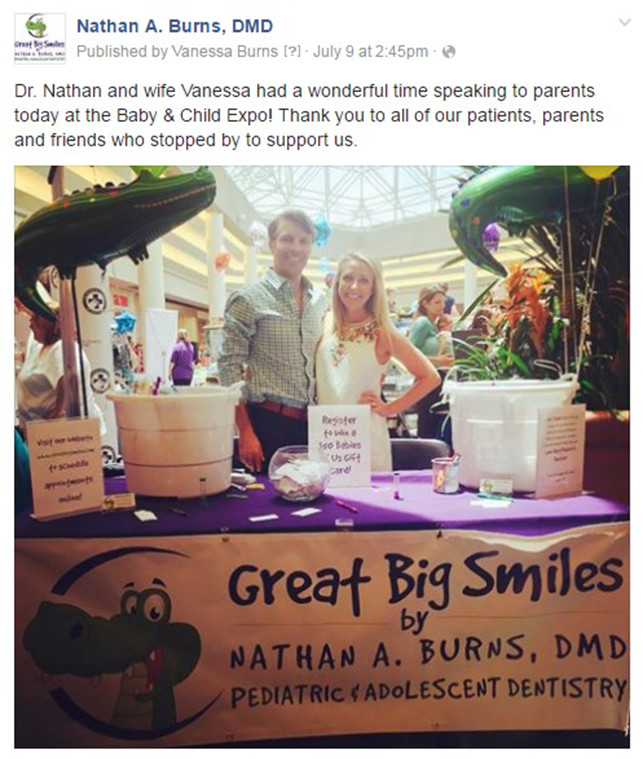 3 – Your Volunteer Work
People love to see their dentist involved in the community. A good way for you to cultivate shares is by posting about your recent charity work, or asking for your Facebook friends to get involved with a local cause. A recent study concluded that 84% of people share a post that supports a cause or issue they care about. Make sure to stay away from controversial topics and political items to avoid ostracizing your audience.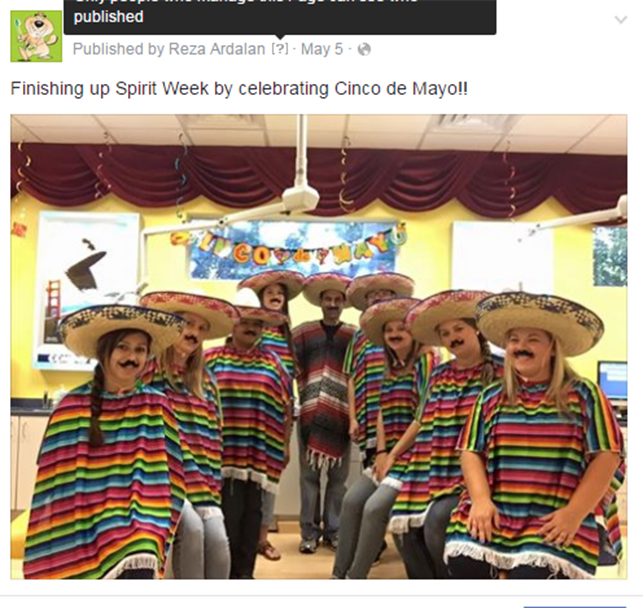 4 – Humor
People's sense of humor is subjective, but funny content gets shared, a lot. According to one study, 38% of people who use Facebook once a month or less shared a funny article or video in the past 30 days. The large number of people sharing funny posts makes humor important to your Facebook posting strategy. So laugh a little online, you're likely to makes others giggle too.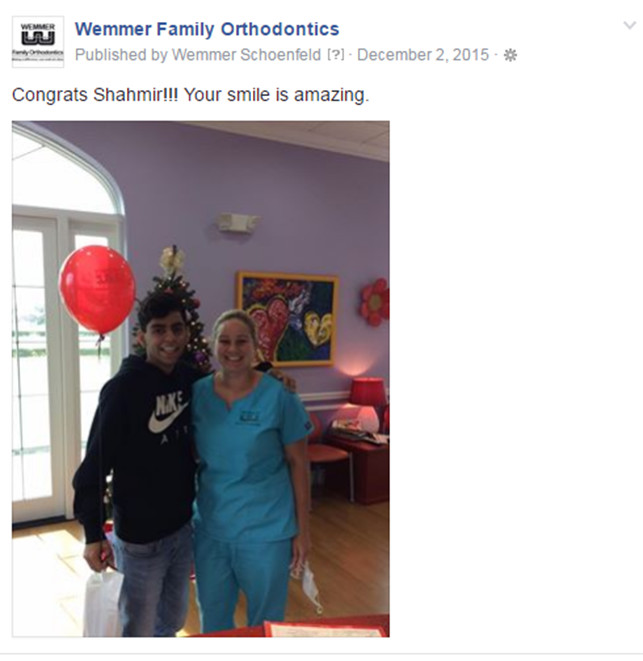 5 – Before-and-After Success Stories
You do great work on young smiles, so why not show it off on social media? With your patient's—and their parent's—consent, showcase your skill by displaying some before-and-after photos of effective treatment. Be sure not to post any unsavory photos that your friends might deem inappropriate or cause non-dentists to feel sick to their stomachs. Give a bit of basic information about the treatment, and the positive effects. This will go a long way in swaying potential patients to choose your practice.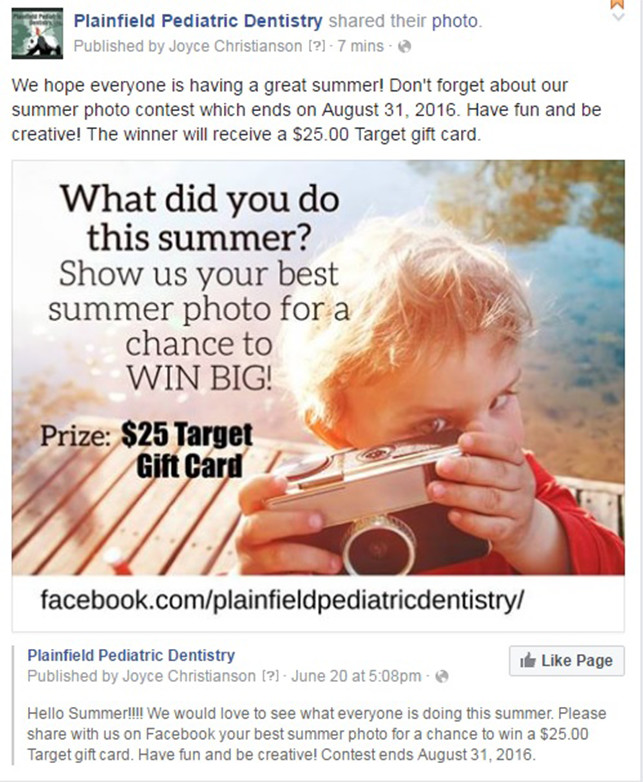 6 – Timeline Contests
Contests are a great way to gain more friends on Facebook, as well as increase shares. You can do a simple product or treatment giveaway, and post it with an engaging graphic on Facebook. Create a simple call to action like add us as a friend, like this post, or share this post, to get a lot of eyes on your post and gain meaningful engagement. Remember to give away something small to the winners, and make the audience engagement easy and understandable.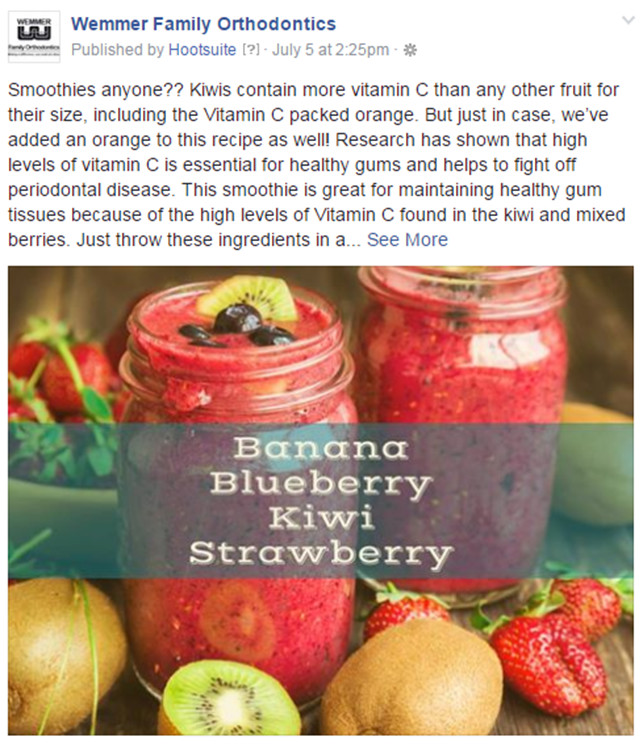 7 – Recipes
Recipes are one of the most shared items on Facebook. Successful recipes include simple steps – think 7 or less – and contain an appetizing visual element that generates engagement. If you are going to post a recipe, make sure that it ties into your dental practice by creating a recipe that is mouth-healthy, or good for teeth. You can go the extra mile by posting a video chronicling the recipe construction, but a photo of the completed dish works just as well.
Let's Get Social!
Remember, good shareable content offers value and appeals to your audience's emotions. Shareable content should seek to nurture your dental practice's relationship with your existing audience, as well as expand your practice's reach into a new audience.
Would you like more social media training that can help your dental practice reach more potential patients? Then join us at the Search and Social Summit on September 16th and 17th in Grapevine, Texas. The Summit is designed to give pediatric dentists the tools they need to dominate page one of Google, and to get more new patients. Limited space is available, so register today before your spot is taken!