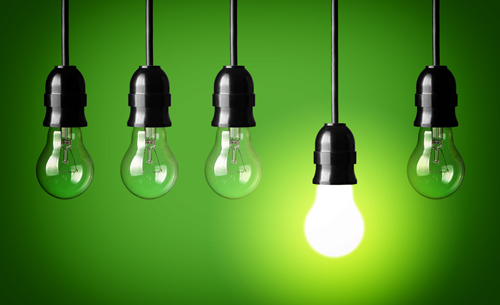 Facebook Insights For Higher Engagement of Your Dental Posts
While a myriad of tools exist for dentists to track their Facebook success, one of the simplest and easiest to use can be found right on your Facebook Page itself.  Page Insights is an analytics tool located in the admin panel of your Page.  Recent updates have made Insights even more valuable for discovering what content drives engagement and what doesn't.   Here are four quick ways that you can use Facebook Insights to get higher engagement for your dental posts:

Get a snapshot of how you are performing by looking at the "Overview"
Before drilling down into the details of your content and audience, it's helpful to look at the big picture provided on the "Overview" tab.  This offers a quick week-over-week comparison of your Page performance.  Knowing this data can make it easier to gauge the effectiveness of your Facebook Page and make decisions regarding your investment there.  You want to know "how things are going" and what needs more (or less) attention.
Focus your energy on popular content by looking at the "Visits" tab.
Fans of your Facebook Page engage with more than just the posts on your Timeline.  They are likely to click on your photos tab, check-in using their mobile device or select any of the custom tabs you have created.  Using Insights allows you to spend time on the content that people are actually engaging with as well as gauge the success of your campaigns.
Use the "Posts" tab to see what content works.
Likes aren't everything.  Posts with a lot of Likes may actually be seen by fewer people overall than comparable posts with fewer likes.  Facebook Insights allow you to see which posts are reaching the largest audience because you can track your total engagement, including post clicks, comments and shares.  Find out the types of posts which have performed best and give your audience more of what they enjoy.
Discover your audience in Facebook Insights with the "People" tab.
Reaching patients effectively means that you need to know who they are.  Is your audience primarily male or female?  What age groups should you target?  Where are they located?  Insights give you the ability to discover key demographics about the sex, age and location of your audience. This valuable information can be used to create content that is specifically designed to resonate with the people who are engaged with your Page.
The easiest rule to remember when looking at Insights is to simply give people more of what they already like.  You can stick to the tried and true for guaranteed engagement as well as test out new content ideas and see how your audience reacts.
Find out how Smile Savvy can help you reach more patients through social media.