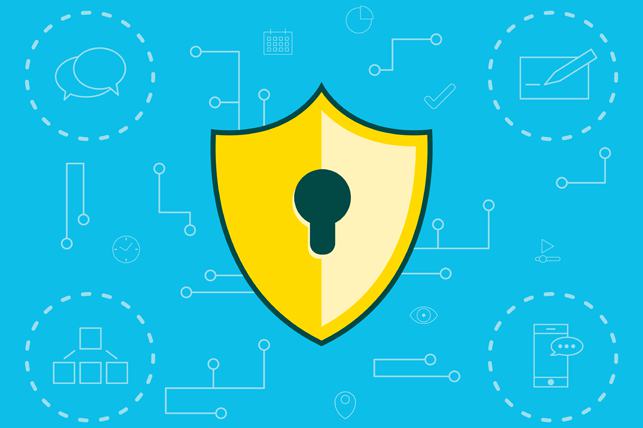 How Important is SSL for Dentists' Websites?
This story has been updated to reflect the current best online security practices for 2018.
Secure Socket Layer security – or SSL – helps prevent cyber breaches, and protects user's sensitive information. In the past, SSL was generally only found on eCommerce or financial websites. However, Secure Socket Layer security is now an absolute necessity for all websites online – especially for your dental practice website.
What is SSL?
Essentially, SSL is a way to bolster your website's security. SSL establishes an encrypted link between your website and the patient browsing your website. SSL Certificates are files that bind an encrypted key for a domain or server to an organization to validate and protect data being sent by the organization. It is a tool used to secure millions of peoples' online data every day. If you have SSL encryption, a small lock icon will appear in the address bar of a visitor's browser to let them know that their data is safe. This helps establish trust between you and your site visitors.
Does SSL Protect Websites from Hacking Attempts?
SSL protects the process of transmission of user-submitted data from a computer to a server. That's why the protocol has historically only been seen on ecommerce or financial websites that require users to submit sensitive personal information. SSL is very particularly vital when your dental website transfers data such as appointment request forms or online new patient forms. However, for most new websites these functions are handled by a secured third-party and do not actually take place on the website itself. For websites that allow users to log-in to their accounts, SSL can prevent people from intercepting that transfer and observing the contents.
SSL doesn't protect the most common website threats however, because most hackers attack a server or computer directly, which means that the server itself needs securities in place or the computer needs strong anti-virus software. Server-level protection is something that Smile Savvy implements in every new website we build, although no system is perfect and any website is ultimately vulnerable to hacking.
Google considers SSL a (small) Ranking Factor
SSL is also a very minor ranking signal for Google because Google wants to send their customers to sites that ensure a safe browsing experience. Most SEO experts agree that having an SSL-protected website currently has little, if any, effect of your overall ranking. However, Google is investing heavily in making this standard practice so it's safe to say the effect on ranking will only increase.
Dentists Need SSL Encryption on Their Website
All websites need some sort of security, and SSL is a fantastic option for dental websites. While having an SSL-enabled website isn't an absolute essential, it's always best to plan for the worst and hope for the best. Unfortunately, hackers will exploit anything where vulnerability exists.
As is the case with responsive design, Google indicates that SSL is a best practice, and a minor ranking factor. So, it is always preferable to choose new websites with the latest standards.
Smile Savvy Provides SSL Encryption for all NEW websites
Your dental practice must have Secure Socket Layer protection to protect your practice's data, and prevent a breach into your patient's sensitive information. Smile Savvy offers our website clients SSL encryption. Depending on when your website was purchased, this may already be included in your monthly hosting costs. Check out our newest designs and contact us today for information about getting a new website. Already have an existing website with Smile Savvy? Email us to find out how you can get SSL encryption.