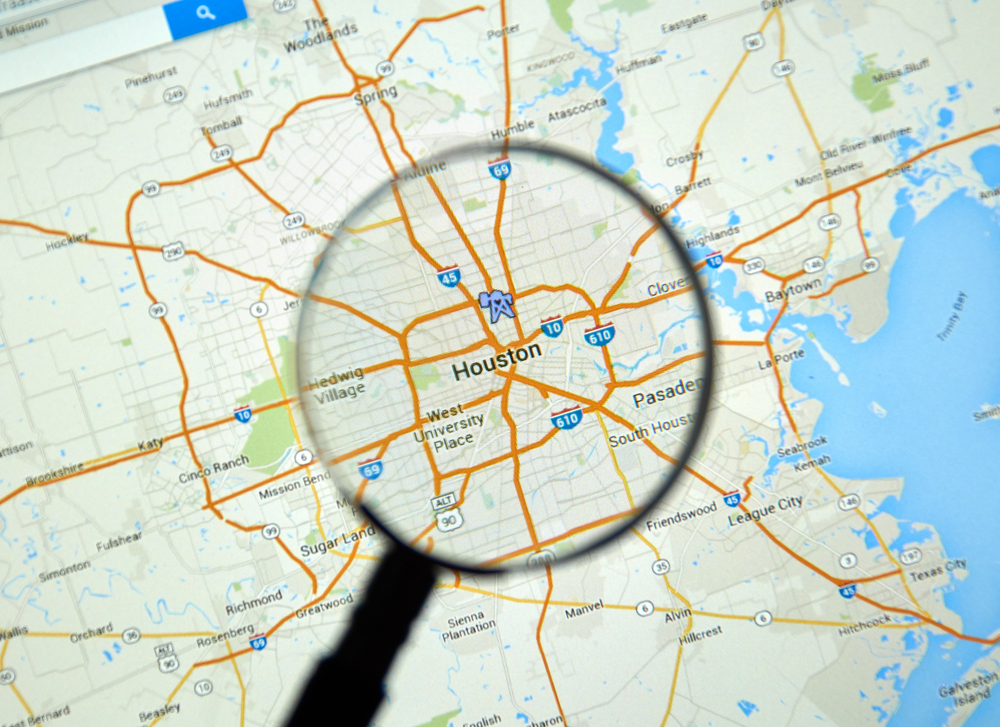 How the Location of Your Dental Practice Affects Local Search Results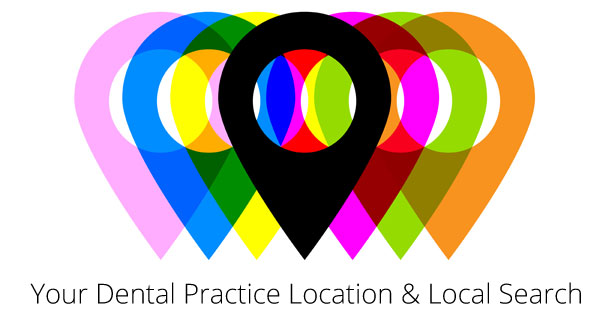 Local search experts have known for quite some time that the physical location of a business can have a significant impact on where it appears in search engine results. The location of your dental practice can make the difference in your practice ranking at the top of local search results or at the bottom. And while you can't relocate your practice to simply rank better in Google, knowing how this works can be helpful in determining how aggressive your SEO plan needs to be.
Being in the "city center" is no longer helpful.
In the past, if your dental practice was closest to whatever Google considered the city center (often a landmark like City Hall or Main Street), your local listing on Google was given priority. But over the last two years, Google has increasingly used two different location-based ranking tools in an attempt to provide accurate results for users: (1) A focus on the location of the person performing the search; and (2) the location of a business in relation to other businesses of the same type.
Google wants the user to be the center of search.
When an internet user searches for a local business, Google first attempts to place priority on the user as the centroid of that search. This means that a dental practice closest to the user is likely to show up higher in search results. The goal of course is relevance. Google assumes that users prefer businesses closer to their current location.
Smartphone search is narrowly focused around the user.
For mobile searches, determining user location is fairly easy for Google. Unless a user has strict privacy settings, search engines can pin-point the location of a smartphone down to a few feet. A search for any business yields results that are narrowly focused on the proximity of the person performing the search. This is highly significant for dental practices in dense, urban areas. Instead of only optimizing your listings for the larger city, attention must also be paid to the primary area of the city your practice serves. This might even include using keywords that target specific neighborhoods.

How Google determines user location on a PC.
Figuring out where a user is located while on a desktop or laptop is trickier. First, every internet connection has an IP address, usually assigned by your internet service provider (ISP). These aren't always accurate because your ISP may be in a different town that your actual location. Therefore Google uses a few other factors to determine where a user is searching from. If a user is signed in to a Google account, then Location History is used. Google also collects the search history of locations used in the past. All of this data adds up to an attempt at discovering the most accurate location of the user.
Geo-specific search terms override user location.
If someone searching for a business online adds a location qualifier to their search query (for example, searching for "Pediatric Dentist in Austin" instead of simply "Pediatric Dentist"), Google does two things with the additional information in the search. First, it further clarifies that the user is looking for local results. National websites, general and non-local information is therefore less likely to appear in the search results. Adding geo-specific search terms will also override the user's actual location and instead favor the location that was attached to the search query.

Google often gives higher rankings for dentists surrounded by other dentists.
Adding a location term to a Google search request will cause Google to treat results far differently than if Google attempted to discover the true location of the user. Instead, Google tends to give better local search rankings to businesses that are within what its algorithm has determined to be the centroid of that particular industry. For example, pediatric dentists in Northwest San Antonio tend to rank higher in local search than those outside of that area, likely because the highest concentration of pediatric dentists is also in Northwest San Antonio (see the image above). This phenomenon is more pronounced in some cities than others, but it does help explain one reason why businesses without managed listings and with few or no reviews can sometimes outrank businesses that have invested a lot of time into optimizing their local search.
There are exceptions.
In spite of these trends, there are always exceptions. With over 250 different ranking factors, there are bound to be anomalies that are difficult to explain. In the picture below, for example, this plumber appears as the first search result when looking for "Philadelphia Plumbers"…and he's not even in Philadelphia. Other factors, such as the strength and number of his reviews and the overall quality of his marketing have most likely trumped the importance of his location.

If your dental practice location isn't "ideal", there's still hope.
Thankfully, your practice location isn't the only ranking factor that Google uses to determine where you appear online. As in the example above, even new practices with very little internet history and a less than ideal location can still knock their competition out of the top ranked search spots. Solid onsite website SEO, claimed and optimized local search listings, an effective review building system and an active social media presence are all key to moving to the top of search results. More often than not, dentists who take the best positions are those who understand the importance of internet marketing and have invested in its full potential to grow their practice. Contact us for help in putting together a plan that will help you dominate the search results for your local area.