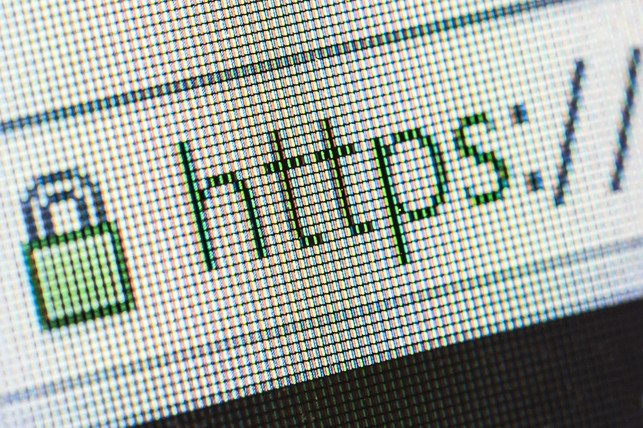 Important: SSL No Longer Optional for Dental Websites
In July of 2018, Google began flagging insecure websites to warn people browsing that their sensitive data may be at risk. Now, having a secure website is no longer an option for dental practices. 
What is SSL?
SSL is the acronym for Secure Sockets Layer, which is a program that encrypts data that is transmitted between a browser and a web server. When you submit information on a website, data passes through various networks and servers before arriving at its final destination.  SSL provides encryption to protect that data during its journey. Learn more about why dental practices can't live without working SSL certificates. 
Why Is Google Flagging Insecure Websites?
Google standards provide a safe browsing experience for everyone using Google search. When using Google chrome, a website's security status will be listed in the upper left-hand corner, right before the website URL, appearing as "Secure," "Info Not Secure," or, "Not Secure / Dangerous." Now it's easier than ever for users to see the security status of any given website when browsing using Google Chrome.
What Happens If My Website Doesn't Have SSL?
If your website doesn't have SSL encryption, then you're losing out on search traffic and falling behind your local competition. Aside from Google flagging your website as insecure, SSL encryption affects your site's load speed, which is a huge ranking factor. In one study, insecure websites can load up to 3 times slower than websites that were equipped with the proper security protocol. 
Check Your Website for SSL Encryption
If you have SSL encryption, a small lock icon will appear in the address bar of a visitor's browser to let them know that their data is safe. If you're unsure if your website has SSL encryption, then Smile Savvy can help.
Secure Your Dental Website with Smile Savvy
All new websites from Smile Savvy have SSL certificates as part of our standard website services. If you have a Smile Savvy website built before January 2018, contact us about adding SSL to your website. Our modern, responsive websites are built with the latest security protections that protect you and your patients looking to visit your practice.