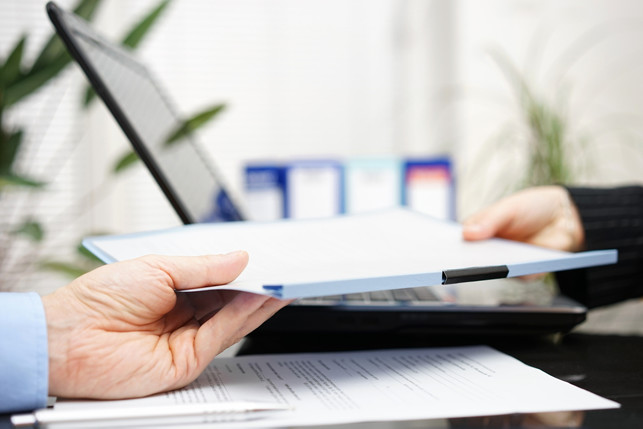 Is Your Dental Practice Affected by the New Affordable Care Act (ACA) Ruling?
As a special thank you to our clients that provide services to Medicaid and CHIP patients, Smile Savvy is sharing important news about a new ruling which may affect your practice. We are here to help you make your online compliance as easy as possible.
First: Is Your Dental Office Affected?

To see if your dental practice is affected by this new ruling, read the questions below. If you answer "yes" to either of them, then you must comply with section 1557 of the ACA.
-Does your practice receive certain government payments? Examples include accepting Medicaid or CHIP.
-Does your practice receive "meaningful use" payments under the Medicare and Medicaid Electronic Health Records Incentive Program?
If you answered yes to either of the questions above, please read on…
A recent ruling by the Federal Office of Civil Rights has dictated that many dental offices are required to post nondiscrimination notices and provide enhanced language assistance. The mandate took effect July 18, 2016 and dentists have until October 16th, 2016 for compliance.
What does this Mean for Your Dental Practice?

It means that if your dental practice serves Medicaid or CHIP families, then you must provide notices of nondiscrimination and taglines that alert individuals with limited English proficiencies to the availability of language assisted services. For more on section 1557 of the ACA (from the ADA News), click here. Read more about nondiscrimination in health programs and activities here.
Below, we have outlined the steps you need to take to legally comply with section 1557 of the Affordable Care Act.
STEP 1. Please take a moment to download the Sec 1557 Checklist provided by the ADA.
You'll need to follow all necessary steps in the checklist, however, we've specifically highlighted areas in yellow that are of interest to your services with Smile Savvy because they deal with your website and any print marketing we might provide.
STEP 2. Send Smile Savvy two specific pieces of information:
1 – The Notice of Nondiscrimination language that you want included on your website. According to the checklist, this may be posted in English, but provided in another language on request. Smile Savvy cannot provide this verbiage for you. However, you can get a sample Notice of Nondiscrimination here.
2 – Taglines (a notice that language assistance is available) in the top 15 languages of your state.
-To discover the top 15 languages of your state, go here.
-To get the actual taglines themselves, go here.
Step 3. Please use the website changes link on the Smile Savvy website to submit edits to your website that includes
:
(1) Notice of Nondiscrimination language you want us to post.
(2) 15 appropriate tag lines for your state.
Again, we cannot provide the specific language for you, but the ADA-provided checklist gives a sample Notice of Nondiscrimination as well as tools to discover which languages should be included in your taglines, along with a link to each of those taglines.
Smile Savvy is here to help you implement the necessary items to your website that will allow your dental practice to comply with Section 1557 of the ACA. Again, the mandate took effect July 18, 2016 and dentists have until October 16th, 2016 for compliance. Please consult the ADA or your attorney if you have any questions regarding your legal responsibility in this matter.
Disclaimer:  This blog does not constitute legal advice. This is provided for general information and for your convenience. Ultimately, any questions should be directed toward your own legal counsel, your state board and/or the American Dental Association.