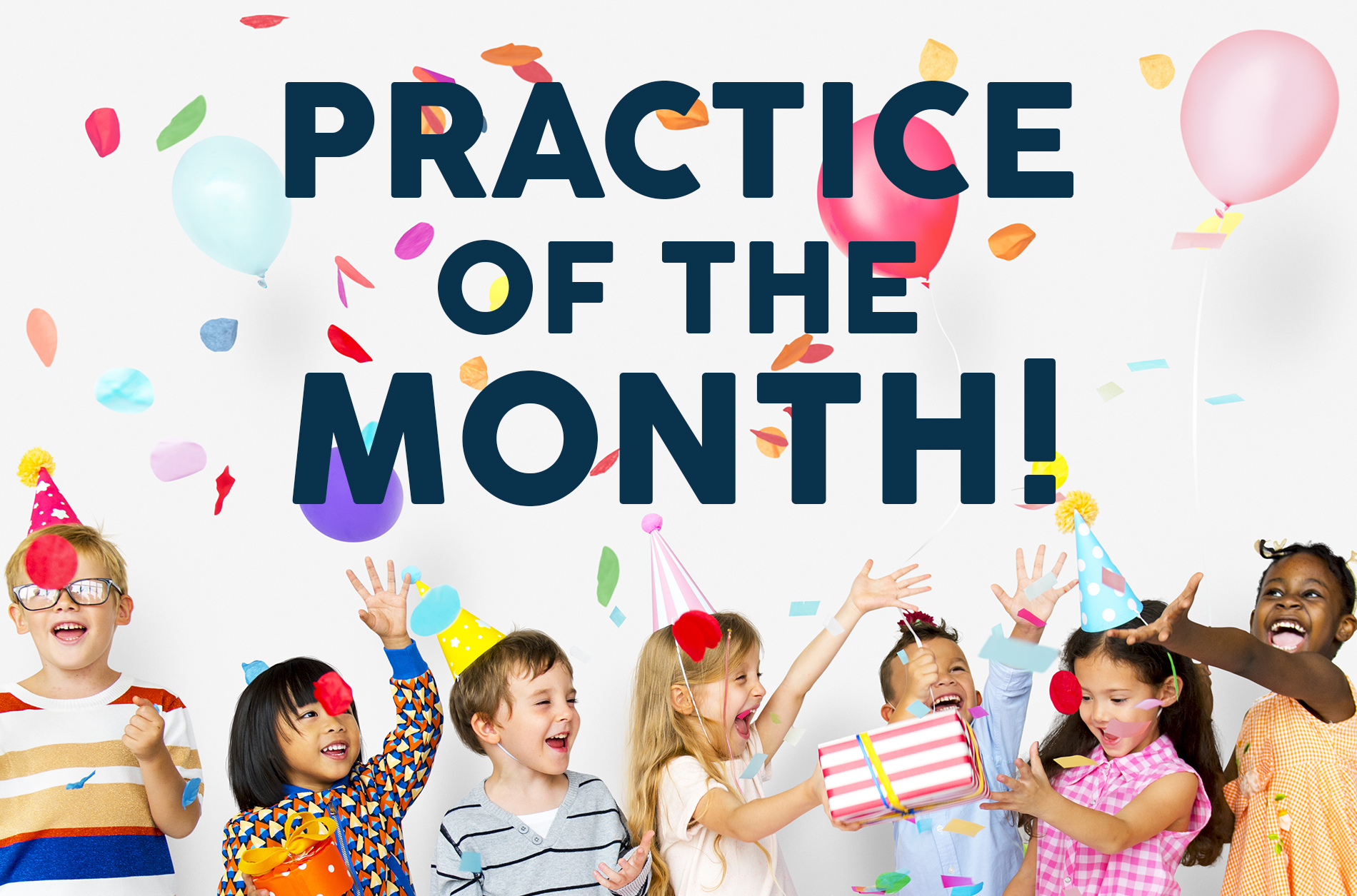 Keaty & Gouri – July Practice of the Month, Active, Relevant & Growing!
We're so happy to announce that Keaty and Gouri Pediatric Dentistry in Lafayette, Louisiana is Smile Savvy's Practice of the Month! We love their fantastic work on social media, the emphasis they've placed on building reviews, and we were proud to have incorporated their welcoming personality into a fun new practice website. 
We reached out to Dr. Gouri to learn more about their pediatric dental practice, and how it is thriving online.
How does your practice view social media? 
Social media is extremely important for any business tin his day and age, so we try to stay on top of it as much as possible.

Has social media improved your patient relations? 
Yes! Especially when we do personal posts about patients and staff. Contests and clever staff costumes, selfies, or games have done really well for us on social media.
Has your practice used social media for a contest or promotion? If so, please explain. 
We held a free yeti giveaway that gathered a lot of likes, and a ton of shares and followers. We also had an Apple Watch giveaway that increased our followers tremendously.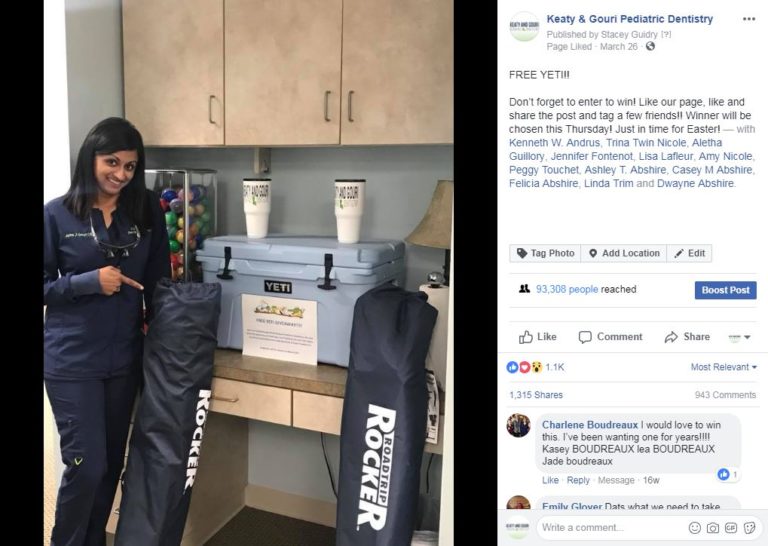 Do you use a strategy or procedure for building reviews for your practice? 
Yes, we use Birdeye and it's been one of the best decisions we've ever made. It is far superior to some other services that we have used in the past.  
Learn more about how Smile Savvy offers Birdeye review building through our Review Pro Advanced service.
How did your practice decide it was time for a new website? 
We've had a smile savvy website since 2004. Even though it served us well, in February of 2017 we decided that the practice really needed an overall update and facelift. Smile Savvy was able to provide a second website that truly shows off our personality in a modern, easy to use way. 

What do you like most about your new website? 
We had a new idea for a website redesign: "bayou animals theme."  Smile Savvy was able to make the animal designs fit with what we wanted. We updated and simplified the home page to keep it mobile-friendly and easier to use. 
Stay fresh!
Keaty and Gouri Pediatric Dentistry offers an excellent example of a dental practice who keeps their online presence fresh. They've kept their website new and relevant and they do an incredible job of diversifying their social media posts. 
Congratulations again to Keaty and Gouri Pediatric Dentistry for being a stellar example of how dental practices can succeed online!