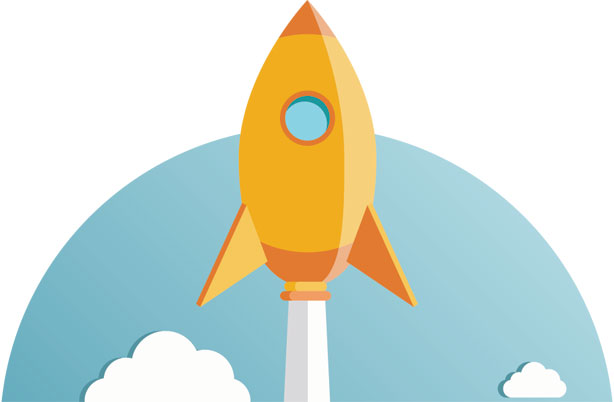 2 Huge Ways Dentists Can Boost Search Performance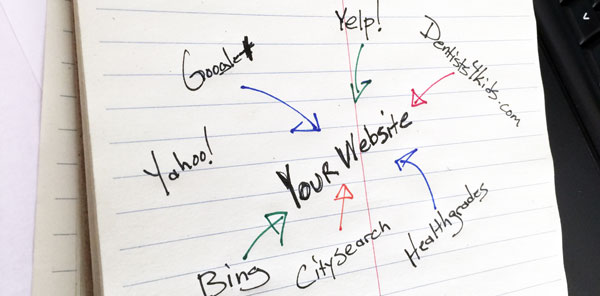 The search engine optimization (SEO) of your website is about more than just your website itself. Getting better search results often means simply working to maximize the number of citations about your practice online.  Citations are simply internet properties other than your website, where information about your practice appears.  These include simple mentions of your practice website, basic listings such as name, address and phone number or complete directory pages with detailed and up to date information about your practice.
Two of the biggest factors that determine where your dental practice appears in Google organic search results are the quantity of your online citations and the quality of those citations.
Quality Directories: Get local search citations where they matter the most.
Obviously the more internet properties you inhabit, the higher the probability that Google will index those citations in search results and prospective patients will find them.  Local search directories like Google+, Yelp and Healthgrades are essential to building a comprehensive online presence.  The first page results of a quick search for the most common keywords for your specialty will reveal the areas that require your most urgent attention.
In addition to primary directories like Google+, having citations from authoritative, niche-specific directories (called "vertical directories") is important for being found with keywords related to your specialty.  This is one reason why the Dentists4kids.com directory has such value to pediatric dentists. Citations from Dentists4kids.com have authority with Google because the directory has 15 years of history and still stands as the largest listing of pediatric dentists in the world.
Be seen…everywhere.
In addition to primary directories like Google+ and Yelp, there are literally hundreds of additional directory sites you could be listed on.  Being "everywhere" adds authority to your main listings and serves to continually help your overall rankings. Smile Savvy uses a data aggregator that constantly pushes your data to over 100+ listing sites.  In addition to data push, our Practice Promoter service claims and manages primary listings while helping you build reviews.  Your total online reputation can then be monitored in one place, on a convenient dashboard that brings all of that information together in real time.
Higher Quantity Demands Higher Quality.
In order for directory listings to provide the most benefit, they need to be claimed, fully completed and monitored for changes or possible problems.  The quality of your listings is immensely important because fully completed listings are not only beneficial for search engine placement, but help attract prospective patients as well.   You should be certain that your listings' information are all as consistent as possible by always using the same practice name, address spellings, abbreviations and a single local phone number.
Reviews are another factor that provide your listing higher quality, improve rankings and drive new patients.  For those sites that allow reviews, you should have a plan in place to drive positive reviews where they're most needed.
Building and monitoring your online directory citations takes time and diligence.  As data is continually brought in from around the web and integrated into new and existing directories, it's important to maintain a regular schedule of maintenance.  Smile Savvy provides each of our Practice Promoter customers with industry leading tools designed to make that task easier.  Please contact us to see how we can help your practice achieve better search results.