Branding and Print
We can brand your practice and develop all of your print marketing under one roof.
Logos to Last a Lifetime
Potential patients looking for a dentist set their eyes on your logo first, either online, on your office sign or in an advertisement. Consequently, a strong visual identity (branding) is crucial to your success, and a well-designed logo can last the lifetime of your practice. Our team will build a logo that is not only unique to your practice, but one that can withstand the test of time.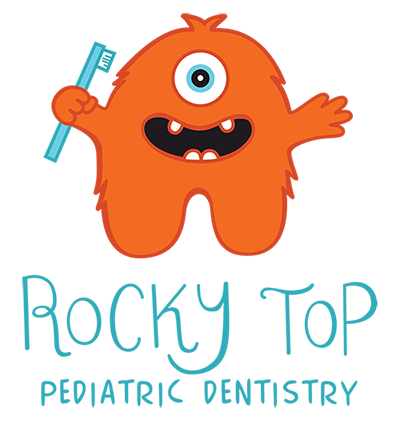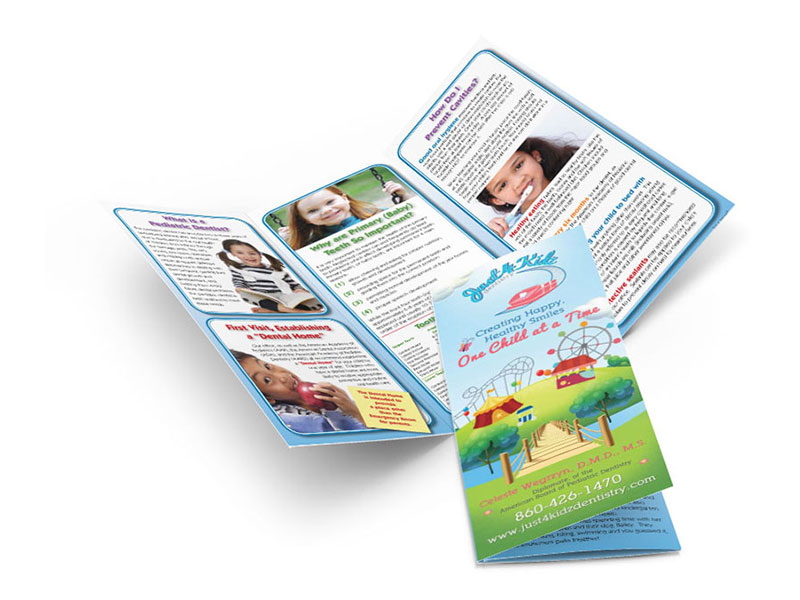 Marketing Brochures That Attract Patients
Smile Savvy provides pediatric dental Marketing Brochures that have valuable educational information similar to the content on our websites. Brochures are personalized for your practice, and have proven to be a dynamic external marketing tool. They can be sent through direct mail, used at pediatrician's offices, health fairs, school programs, or any other face-to-face marketing opportunity.
All of Your Print Needs in One Place
Smile Savvy takes the consistent branding of your practice very seriously. Our goal is to make your brand instantly recognizable, so that it stands out wherever it's seen. That's why we take the extra steps to extend your brand into print marketing by offering business cards, letterheads, appointment reminders, direct marketing and more.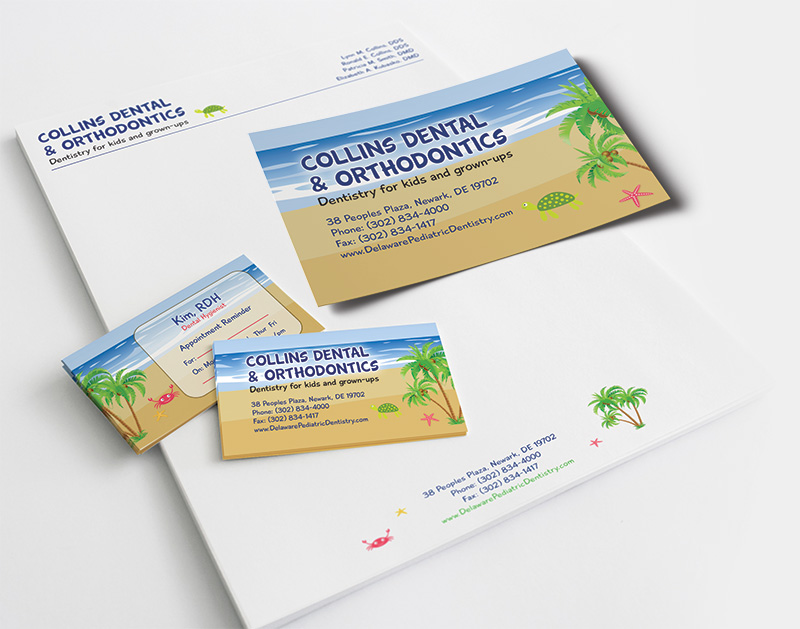 Smile Savvy can help establish an identity for your practice that stands out among the rest.
What We Can Do:
Logo Design
Marketing Brochures
Business Cards
Letterheads
Referral Cards
Referral Pads
Signage
Direct Mail
and More!
Marketing Brochures
$525+Includes Free Shipping
Logos and Print Marketing
Varies