Smile Savvy works hard to ensure the success of our dental customers. Now we've reached a little further to provide that same level of success for your dental organization.
Smile Savvy can provide your organization with a dynamic website, filled with valuable features that will improve your organization's success while taking very little of your time to implement.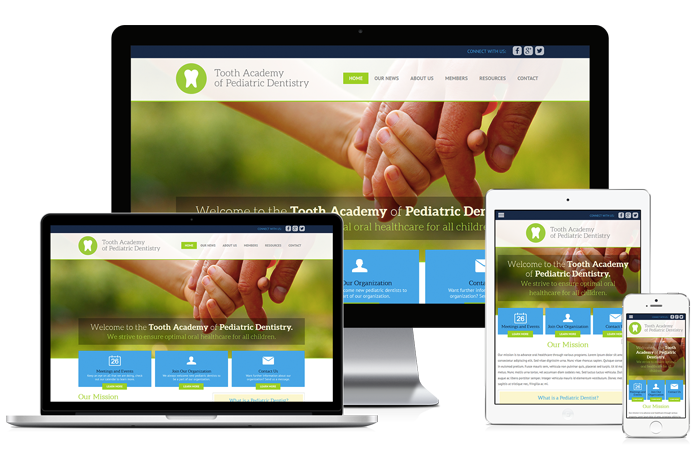 Responsive Design: Built to work on all devices such as desktop, tablet and mobile phones.
Built in WordPress: Make edits yourself whenever you'd like, or simply email us and we'll make them for you.
Fast and Easy: Send us your content and logo and we can get it up and running in two weeks or less.
Search Engine Optimized: Websites found easily on Google, Bing, Yahoo and more.
Encryption Included: Included SSL Certificate, ensuring encryption between your website and its users.
Flexible Features: Full range of options providing your dental organization with everything needed for a smooth, professional online experience.  View your choice of Website Add-Ons below.
Website Add-Ons
The following are free add-ons you can enable on the website for enhanced features.