FREE Webinar: Learn How Review Pro Builds Positive Reviews
How can you build positive reviews for your dental practice? We share our research on what works and what doesn't. You will learn:
Steps to building authentic positive reviews.
Strategies to stop negative reviews from appearing online.
How to easily track what's being said about you online.
Ideas for re-purposing hidden reviews on Yelp.
Developing a game plan for unhappy patients.
Build Positive Reviews
Negative reviews can hurt your practice, 72% of people say negative reviews will prevent them from choosing a doctor.
Get responses from your most satisfied patients via email or text message surveys.
Use our review builder tool to gain reviews from the most popular review sites such as Google, Yelp, Facebook, FourSquare and Yellow Pages.
Customize the review builder tool to offer patients to review on one or all of your sites depending on where you need reviews most.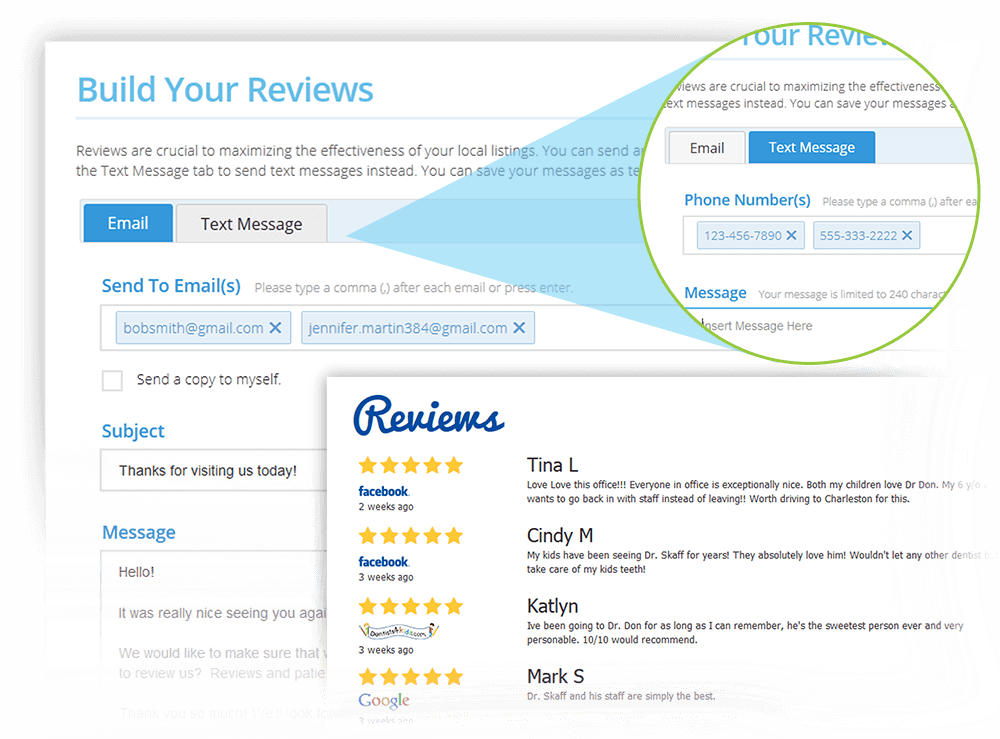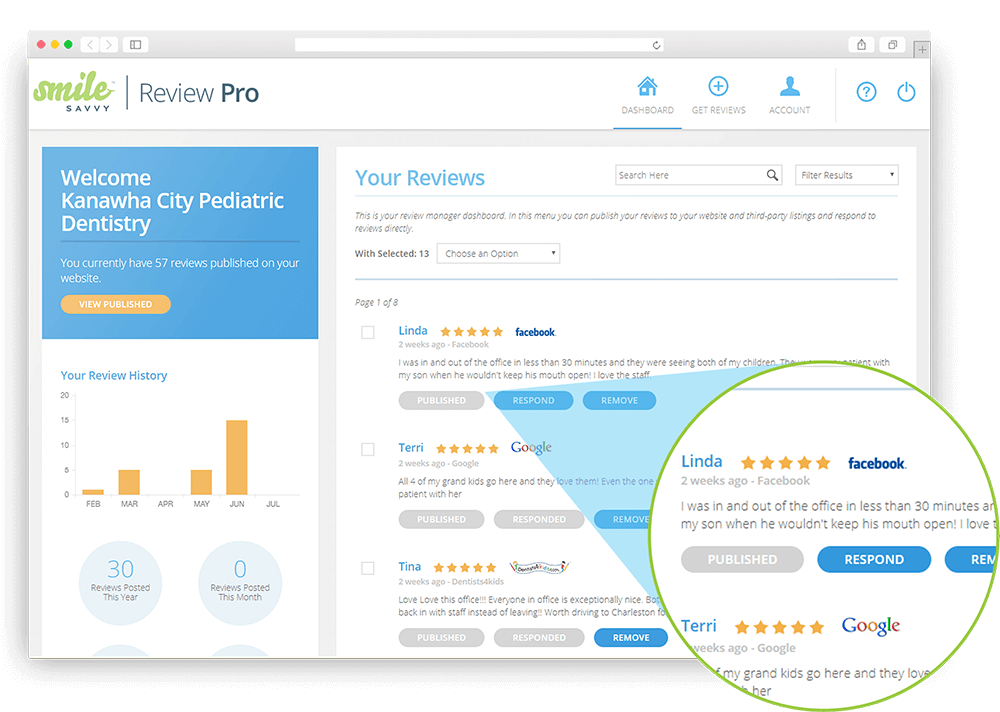 Manage Your Reputation
Your latest reviews are emailed to you so you can read them without any effort.
Respond to your reviews directly in your Review Pro dashboard.
Choose which reviews to stream on your website with the click of a button.
What's Different About Review Pro
Review Pro actually promotes and pulls in reviews from multiple review sites like Google, Yelp, Facebook and more. Most other review building companies just stream reviews to your website from their own directory.
Showing reviews from reputable sources such as Google, Yelp and Facebook, adds credibility to your reviews.
With Review Pro, you actually choose which reviews you would like to stream on your website, most other companies make that choice for you.
Our emails go directly to a patient's inbox, not spam.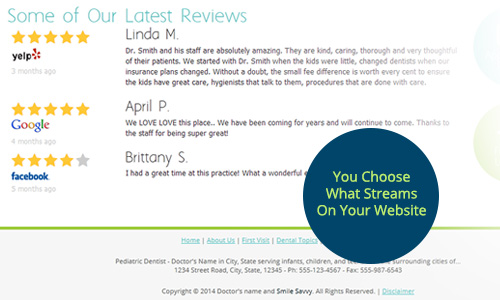 With Review Pro and Local Search Optimization, be seen in more places on more devices.
If you have a Featured Listing on Dentists4kids.com, get Review Pro Lite for free to manage just your Dentists4kids.com listing reviews.