Appointment Scheduling
The only online appointment scheduling system with true integration. Powered by LocalMed Connect with special pricing through Smile Savvy.
Appointment Scheduling Anywhere
Mobile, desktop, day, night, home, work – anywhere and anytime there is an internet connection is now the right time for patients to schedule an appointment. Patients can see your availability in real-time, and schedule even when you are not open.
Over 85% of LocalMed Connect clients gain enough new patient revenue in the first month of using LocalMed to pay for the service for the rest of the year.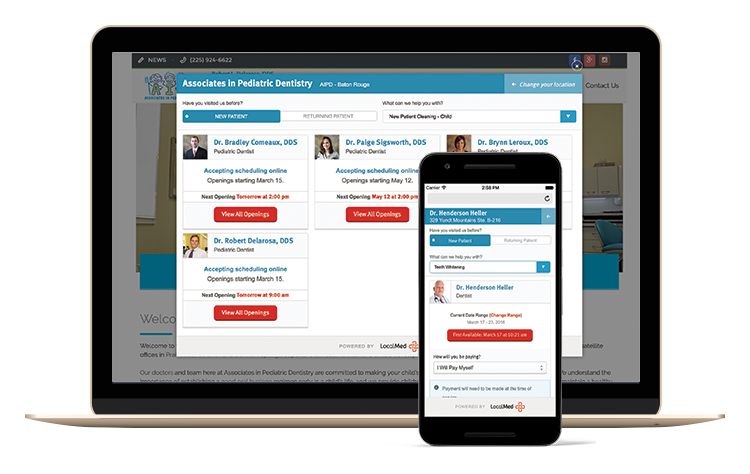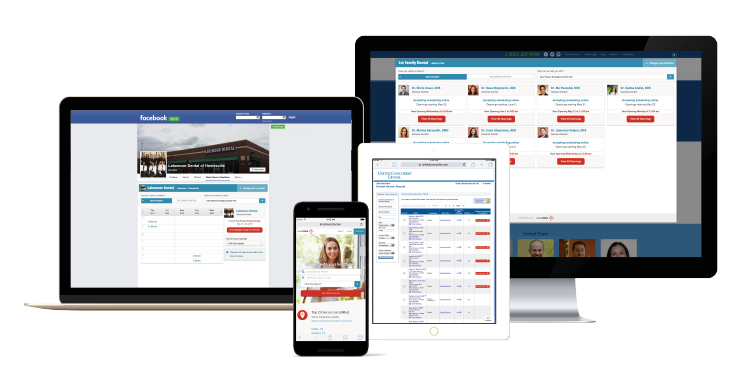 PMS Integration in Real-Time
LocalMed Connect is the only online dental scheduling platform that features full integration into your practice management system. This means that available times are accurately displayed by appointment type and chair, double-booking is eliminated, and all appointments are written directly into your PMS. You remain in complete control over what procedures can be booked and times that can be scheduled.
Supported Systems:
Dentrix G4, G5, G6, Enterprise
Eaglesoft 16.10+
OpenDental 13.2+
PracticeWeb 13.2+
SoftDent 14.2.6, 16.2.1.16, 16.1.2.216, 16.2.4.17, 16.2.5.34
EasyDental 11.4
Learn how LocalMed Connect can grow your practice.
LocalMed provides the only scheduling platform that is fully integrated with all major dental practice management systems,  closing the loop on the patient acquisition process by giving potential patients the ability to schedule instantly whenever and wherever they find your practice.
Provide us some details to reach you and you'll be connected with a LocalMed representative to answer all your questions and provide a specially negotiated price, exclusively through Smile Savvy.