Social Teamwork: Can you hire someone to post for you?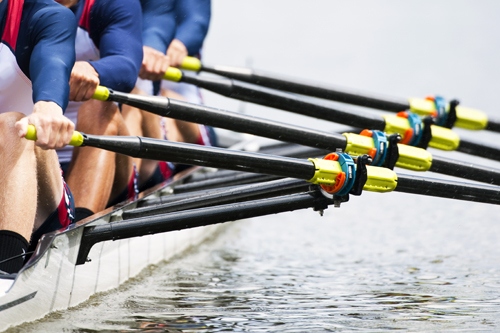 We hear every day from dentists who want a social media presence but don't feel they have the time to commit to it.  They know that simply having a website isn't enough anymore because they understand that their patients are using social media more than ever.  Can hiring an outside company to set up, manage and post to your social media accounts be a viable solution? 
We call this "Social Teamwork" and here are 7 reasons we believe it is the perfect option for dentists:
Your accounts can be optimized by search engine experts.
Your social media accounts need to be set up by someone who knows the best practices for getting you found online.  Even if you have someone in your office that is on Facebook or Pinterest every day, they may have zero experience setting up a business Page.  Social Teamwork ensures that your accounts are set up correctly, are keyword optimized and are given the best shot at being found.
You never have to worry about your social media accounts being ignored.
One of the biggest social media problems we see is an inconsistency in posting.  A dental practice may post several times one week, often within a few minutes of each other, but will neglect posting again for weeks.  What would happen if you made a friend in the "real world", called five times one day and then ignored that friend for two weeks?  Social Teamwork means that there is consistent posting and your fans don't feel forgotten.
Social Teamwork means that you don't have to post while on vacation.
If you're on Facebook at all during your vacation, we hope it's only to show off pictures of the view.  You don't want to worry about posting to your social media accounts while you're trying to relax with your family.  Having an outside company manage your posts means that there is always someone paying attention to your online presence.
You can still post your own content when you want to…on your own time.
Just because you hire someone to post for you, doesn't mean that you can't still post as well.  Hiring outside help allows you to continue posting to your accounts when you have time.  We encourage our customers to post alongside us.  It's true that personal, local content drives the most social media engagement.  Your fans want to know that you are involved with your own social media, and they love to hear what's going on behind the scenes of your office.  Social Teamwork means that you can still be part of the conversation at your own availability.
You get professional looking posts.
Your patients expect posts that are real and express your particular practice culture.  But they also expect your social media accounts to look professional.  Social Teamwork means that you have access to graphic designers and social media experts who know how to set up posts to get the most impact and engagement.
Someone else researches dental education topics for you, so that you can stick to the fun stuff.
Social Teamwork means that you can stick to posting the fun stuff that people like to see more of on social media, without neglecting one of your primary social media goals: educating your patients.  Having a trusted source post your dental education topics gives you the peace of mind in knowing that you are giving out accurate information to your patients.  Smile Savvy only uses respected dental authorities such as the AAPD and ADA when we create posts and we avoid potentially controversial subjects.
You're already an expert in the dental field; you don't have to become a social media expert as well.
We wouldn't think of having an internet marketing expert clean our teeth!  Likewise, Social Teamwork lets you focus on what you are good at and leaves the details of social media marketing to those who do it best.  While we hope that all of our customers understand the basics of using social media to grow their practice, we know that your time is limited and is valuable to your patients.
Smile Savvy offers comprehensive social media packages that are designed so that dentists can be as involved as they want to be.  For some of our customers this means that we truly serve as a team, posting alongside them and providing supplemental content.  For other dentists, we provide a social media presence that they wouldn't have otherwise if they had to do it themselves.  Learn how we can help your practice by looking over our social media packages!