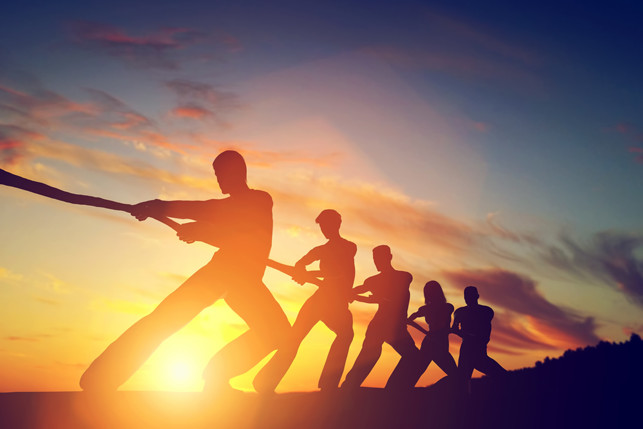 Too Busy for Social Media? Why Teaming up with an Outside Company is the Perfect Solution for Your Dental Practice.
An active blog and social media presence is essential for being found online. Pediatric dental practices in particular cannot afford to perform inbound marketing in increasingly competitive markets. Keeping up with a full social media schedule can be time consuming and could potentially take attention away from your patients. So, how can you juggle your daily dental duties AND attract more new patients through blogs and social media?
The solution is simple: take a team approach when posting content to your social media and blog. You can do this by posting your own, personal in-house content along with hiring a reputable third-party content provider that understands your specific needs. Let's take a closer look at how you can grow your online presence without sacrificing valuable time with your patients.
Blogs can be Time Consuming
A blog is the best place to write long posts covering the dental topics your patients care about. But keeping up with a blog takes a lot of time, much more than the average dentist is able can commit. Further, fresh content is loved by Google and is the primary marketing benefit of having a blog. So if you're only posting sporadically it's simply not "fresh" enough to continue improving your local search rankings. You're losing potential traffic and your blog looks like a ghost town.
This is where a team approach helps:
A third-party content provider will be able to post at a much higher frequency than you can do on your own. Instead of relying on your limited free time, you'll be entrusting an entire team of marketing experts to craft valuable content that informs your patients and scores well with search engines. Even more, the right company should be able to also post personalized content. In addition to educational posts, your blog writers can also write about local events, promotions, staff spotlights and more. Smile Savvy, for example, encourages all of our blog customers to submit stories and ideas for additional, personalized posting. Read more about how a blog can supercharge your dental office.
You Should Still Post Your Own Content
Outsourcing your social media posting and blogging is a huge time saver that will help your local search rankings, but that doesn't mean you should stop posting your own content. Patients look at your social media accounts to learn more about you and the personality of your dental practice to determine if it's a good fit for their family. Obviously, automated social media is not capable of posting things that specifically shares the individual and unique story of your practice. This is why it's important that you still take time to post unique items to your blog and social media accounts that share the story of your practice.
…But Outside Experts can Help You There, Too.
Even when you are posting your own content, it's easy to run out of ideas. How many times have you sat in front of your computer screen, frustratingly trying to come up with new ideas for Facebook or Instagram? The right social media company should not only provide your dental practice with educational and marketing –focused educational posts, but also a steady stream of unique and original ideas that you can make your own..
Empower a Staff Member as Your "Team Approach Liaison"
So, we've established that a healthy symbiosis between outsourcing and personal posts works, but as the dentist, you still may not have time to post, now what? Try putting a trusted member of your office at the helm of your social media accounts. Allow that person the authority and time to dedicate to helping grow your social media accounts. This person will be able to share photos, promotions, and updates directly from your dental practice and provide a personal touch that outsourcing simply can't match.
We Guide Our Clients to Better Posting
Smile Savvy provides the most comprehensive approach to marketing available for pediatric dentists. In addition to website design and local search engine optimization, we provide full social media management and support. We post for you, give you weekly ideas for your own original posts and provide unmatched social media consultations. Beyond even a team approach, we treat our social media customers like family. Our unique pediatric dental focus means that we understand our clients and their audience.
Click here to learn more about how our Ultra Social Media package can help you grow your online visibility and expand your social media presence.