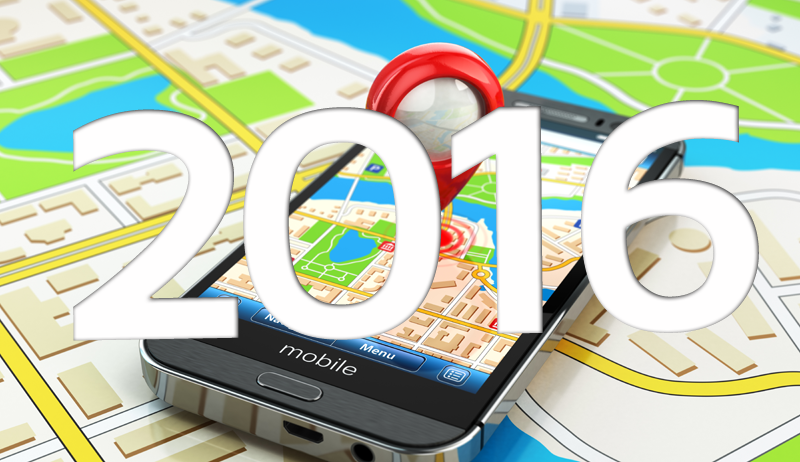 Attracting More Patients in 2016 Will Require Top Local Search Results
In 2015, Google made huge changes to how local search results appear. As a result of this, ranking near the top in Google's local search area is more difficult than ever.  Google's local map section of search originally included seven potential listings.  By the Fall of 2015, however, the number of listings had dropped to only three (see the image below).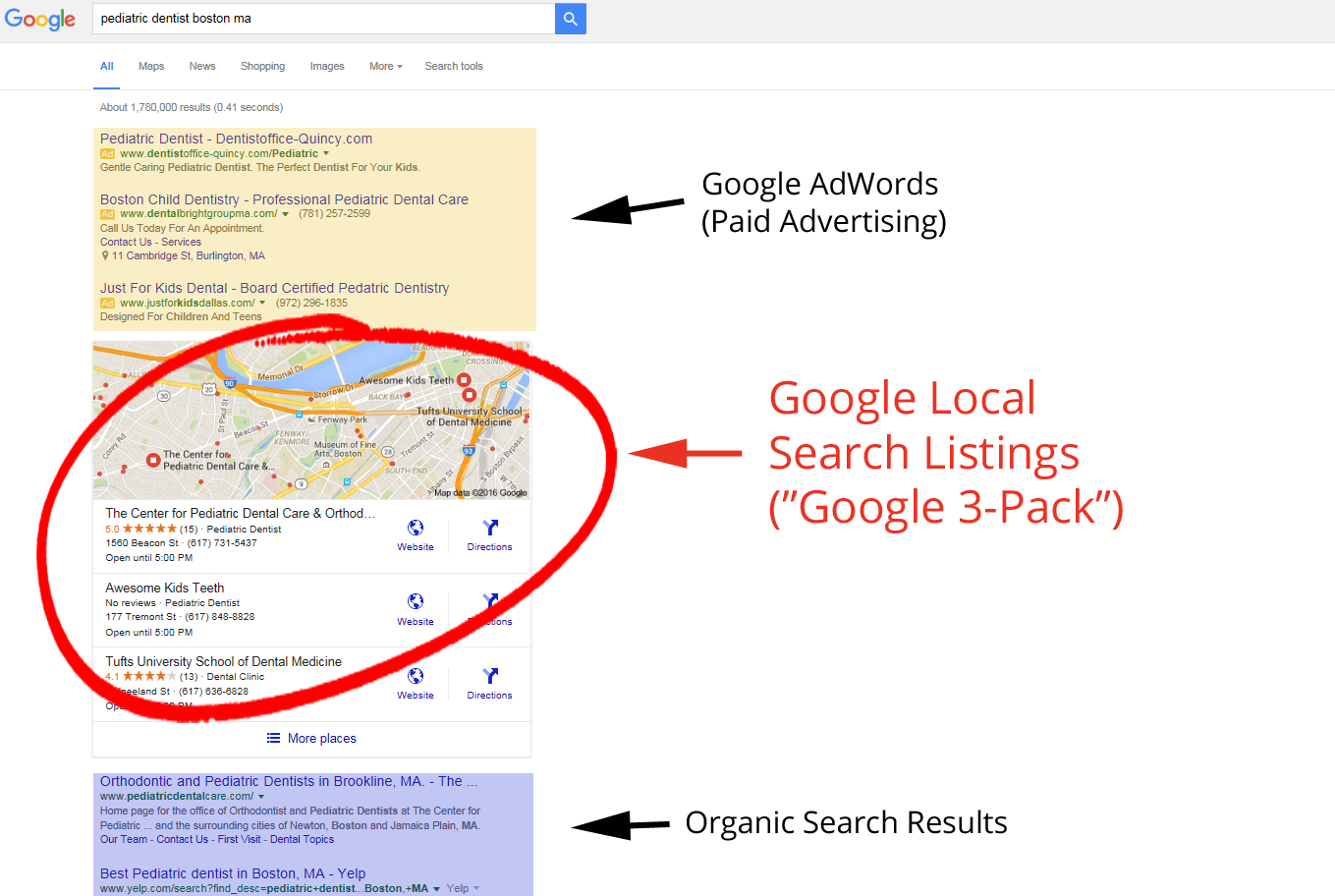 Without selecting "More places", your practice only has three opportunities to appear in that section. Additionally, placement in this "3-Pack" or "Snack-Pack" is highly dependent upon searches using the exact city where your dental practice is located, making it more difficult to appear in searches for surrounding cities and towns.
Hands-on listing management is crucial.
Fewer opportunities to appear on the first page of Google make  local search optimization more important than ever.  Your Google My Business listing must be claimed, optimized and monitored by someone willing to spend time improving the quality and consistency of your listing information by hand. Initial setup can often take weeks of tedious work, especially for dental practices that have been established for several years or when dentists have moved, changed names or made changes to their practice.
It's not enough to have a company like Dex, Yodle, Balihoo or YP.com simply push your data to business directories.  These companies use automated systems to distribute your business data around the web, often for exorbitant monthly fees.  To stay competitive, you'll need someone to manually set up your listings, remove errors and fix duplicates. Top performing listings require real people to make them their best.
Reviews make a difference.
Businesses in the coveted 3-Pack generally also have a higher number of Google reviews than their competition.  While not the #1 ranking factor, Google reviews can have a significant influence on your overall local search ranking and may be the determining factor in moving your dental practice up in rank. Further, having at least five Google reviews will give your listing an eye-catching ranking average and orange stars.  This aesthetic will catch the eye of potential patients looking at search results and deciding which listing to click on.
It's important to note that review sites like Rate-a-Biz (Lighthouse), Demandforce and Patient Connect 365 (RevenueWell) don't require patients to register for an account in order to leave a review.  This usually means that it's relatively easy to acquire hundreds of patient reviews on those sites. However, reviews through those sites have limited value because they don't appear in your Google My Business listing and have very little or no effect on your overall search engine ranking.  Additionally, no company has the ability to directly put reviews on Google My Business in a legitimate way.  Your patients can be guided to your Google listing, but they will still need to use their own Gmail or Google account to leave you a review there. Smile Savvy has made this process as easy as possible through Review Pro, a reputation management and review building tool designed with dentists in mind.
Google is just the start.
Other directory sites like Yelp and Bing Places for Business need to be optimized and managed as well.  Smile Savvy's Practice Promoter service provides direct claiming and management of your directory listings on sites like Google, Yelp and Bing Places.  We also push your business data to 100+ additional directories across the web, ensuring consistent, accurate listings help your overall search ranking.  Find out more about Practice Promoter here or contact us to get started!