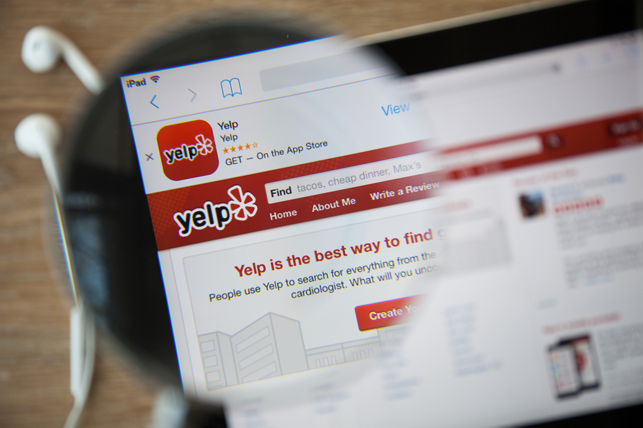 Why Does Yelp Keep Calling my Dental Practice?
Whether it's a few times per week, or a daily occurrence, your dental practice has likely been called by a Yelp representative to discuss your listing.  Calls usually come after some new activity on your account such as when you get a new review, you claim your business listing, or after a certain period of no logging into your Yelp account. Regardless of the case, Yelp is calling your dental practice and it seems as if they won't stop. Why is Yelp constantly calling your dental practice?
A Yelp Listing is Free, but Yelp Wants you to Buy Premium Services
As soon as you claim your business listing with Yelp (and for some dentists, even when they don't list it at all) the directory giant will repeatedly call your office to entice you into purchasing their premium marketing and listing services. These services include ad placement on Yelp, enhanced listings and additional tracking statistics.  Generally, these services start at around $350/month, much higher than comparable paid listing services.
Yelp Listings can Feel like Extortion
One of the biggest complaints we frequently hear from dentists about Yelp is that advertisements for their competitors often appear directly in their own listings.  To have them removed, you need to pay Yelp for premium services.  Yelp will then place your ads in the listings of your competition. If you feel that practice seems ethically questionable, you're not alone.
Yelp Representatives are on Commission
The ultimate reason that Yelp keeps bugging your dental practice is because their representatives are motivated by commission. This can cause some Yelp reps to be aggressive, pushy and influences them to over-promise and under-deliver. But the most concerning aspect of commission based sales is that it creates representatives who are less concerned with the health of your dental practice and instead are driven by selling as many of Yelp's tools as possible.
Just Look at what a few Former Employees Said about Their Work Experiences at Yelp: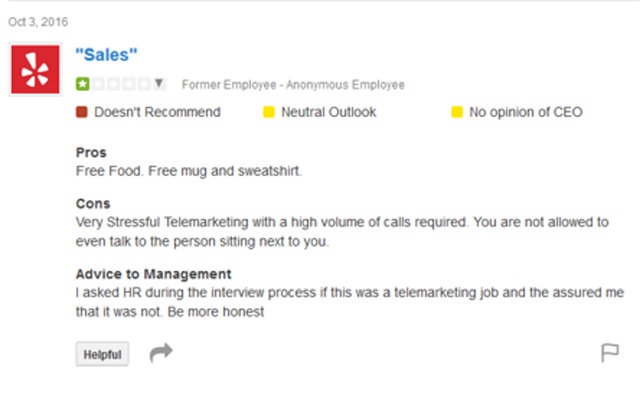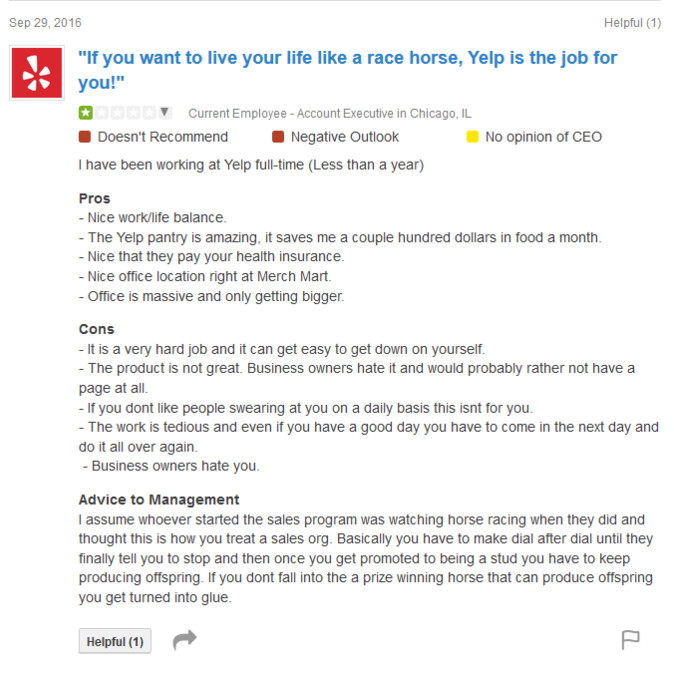 Unfortunately, Yelp's policies place an emphasis on capturing as many customers as they can, as quickly as possible. Using their free listing is essential; nearly 30% of all reviews left online are on Yelp.  But you should be cautious if you choose to use their paid services and pay attention to the actual return on investment if you choose to do so. Most dentists don't need Yelp's paid services and we would suggest simply telling Yelp representatives that you aren't interested and firmly request that they remove you from their calling lists.
Do you need help evaluating your current marketing plans and budget? Smile Savvy's marketing experts have been trusted by dentists for over 16 years. Our commission-free team will help examine your current online presence and only suggest the tools and strategies that will work for you. Contact Smile Savvy for a free consultation today.