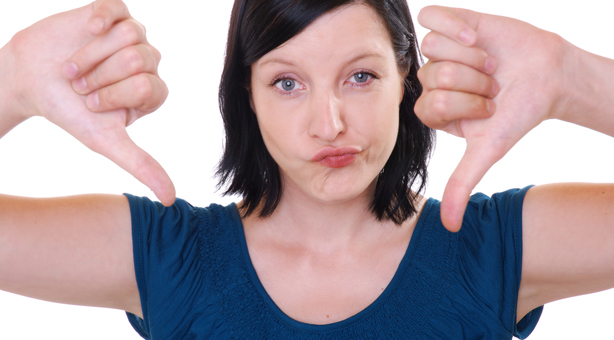 The Worst Thing a Dentist Could Ever Do on Social Media
Many dentists get nervous around social media.  They hear stories of social media "gone bad" and for some, the anecdotes are enough to make them eschew social media altogether.
But for those "brave" enough to embark into the wilds of the internet, there is one fear that is often forgotten.  It is the biggest danger that you will ever face on social media and it is the one thing that could kill your reputation online.  If you are guilty of this, your Facebook Page will not grow, people will stop trying to find you on Google+ and the twitterers will stop tweeting your praises.
What is this horrible thing that you should never, ever do on social media?
Never be boring. 
Above all else, being boring will ensure that your posts will stop being read, that no one ever clicks "like" and that you eventually get un-followed, or at least ignored, online.  Social media is social.  People rarely go on social media to be friends with a business.  Instead, they want a relationship with the people of your dental practice.  Here are a few tips to avoid being boring on social media:
Post pictures as often as possible.  Plain text is boring.
Show off your patients.  With their permission, patients will never find your posts boring if they get to see themselves.
Post video.  Share links to interesting and informative (but not boring) videos you find online.
Consider creating your own videos.  They don't have to look professional.
 [youtube_sc url="e1Y6FFK1zTk" width="565″ height="315″ autohide="1″ controls="1″ iv_load_policy="3″ showinfo="0″]
Get personal.  Yes, people want to know your credentials.  But they honestly would rather know silly facts about you such as your pet's name.  Telling them about who you really are is never boring.
Keep facts fun. Posting a startling statistic or a surprising fact allows you to educate your patients about serious issues without being boring.
Be silly.  Take candid shots of your staff being funny, such as your themed dress-up days.
Keep it short.  Keeping your posts short ensures they get read over the hundreds of other posts trying to grab the attention of your followers.
Run a contest.  Consider a quick and simple monthly contest to drive engagement.  Winning stuff is never boring.
I don't want to insinuate that it's not important to be concerned about your online reputation.  You always want to pay attention to your reviews and respond in a polite and professional manner, and we cannot stress enough the importance of putting someone you trust, who is both mature and intelligent in charge of your social media.  You have an important message you want to convey to current and future patients.  But if you are boring, they will never hear it.
Smile Savvy can help you establish and manage a social media presence.  Visit our website to see what we can do for you.