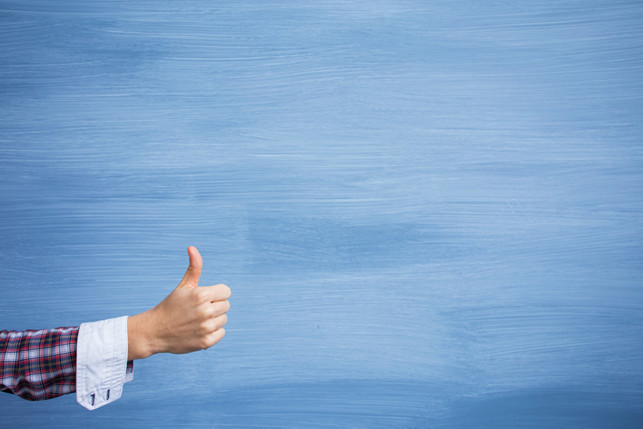 Don't Forget These 8 Basic Facebook Essentials for Your Dental Practice Page
When used effectively, Facebook is a valuable marketing tool that can introduce your practice to potential patients, help raise your online search engine rankings and increase current patient loyalty. So, how can you utilize your dental practice's Facebook Page to meet these goals? Below are 8 essential basics to optimize your Facebook Page for the best chance at success.
Choose the Right Name
Your Facebook business Page should use the same brand that you use on your website and around the web. For example, while it may be tempting to brand it with the primary dentist's name, if that's not the primary name or brand of your dental practice, it would only confuse Google, and your search engine rankings might suffer. So, the bottom line is that your Facebook business Profile needs to mirror your dental practice so that your patients and Google will properly identify it and easily link the two as the same business.
Customize Your Vanity URL
If you haven't claimed or altered your business URL, then your Facebook business Page may look something like this: Facebook.com/464846494135/. Not very pretty, is it? That's because it's standard for Facebook to give you a basic URL that is unique and fits into their system. A standard URL is bad for offline marketing purposes, but it also means that you're missing out on optimizing your Facebook business Page to make it easier for your patients to find you.
A custom vanity URL that uses your own Facebook "handle" would appear something like this: Facebook.com/SmileSavvy. A vanity URL gives you the opportunity to create a more memorable and identifiable Facebook business Page which works well for online and offline marketing, not to mention, keyword optimized URLS can get higher search engine rankings. A custom URL is available to any Page with over 25 Page Likes.
Fill out All of Your Important Information
You can't get the most out of your Facebook business listing if you haven't added all of your practice information. Make sure that your business address, phone number, map, and email addresses are all filled out so that potential patients can easily contact you. Additionally, provide a link to your dental practice site so that can they learn more about your office and the services you provide. You can also provide a short office description in the "about us" section to further inform your audience about your dental practice. Essentially, if there's an applicable field, complete it.
Create Visual Consistency
Brand consistency is important when you have multiple online properties. If your brand isn't consistent across multiple platforms – like Facebook, Twitter and Google – then you can confuse your patients and leave them struggling to correctly identify your practice. So, make sure that your Facebook business header photo is in line with your practice identity. Use your logo, a photo of your practice that contains identifiable features, or a picture of your team. The Facebook featured image is 851 X 315, so make sure that you use an image that is wider than it is tall.
Get into a Regular Posting Schedule
You can grow your followers by getting into a regular posting schedule and posting at peak times of engagement. A regular posting schedule gives your patients an expectation of what you post, and allows them to check in on your account at consistent times. Check out this handy posting guide provided by Hubspot to find out when it's best to post on Facebook to maximize engagement.
Cultivate More Interaction with Shareable content
A good goal for all of your social media channels is to generate interaction among your followers, which will result in better brand awareness, and could boost your search engine rankings. You can do this by creating fun, shareable content. When your followers share your posts, you expose your dental practice to more people, thus improving your odds of obtaining new patients! Check out our blog post for more details on how you can create shareable content.
Keyword Optimize Your Posts
Google indexes your post text in the same way it does your website content, which makes it important to use words that localize your dental practice. For example, if your practice is located in Tallahassee, Florida, your posts might incorporate geographically optimized language like "The best places to smile in Tallahassee," or something along those lines. As a pediatric dentist, you should also stick to keywords that emphasize your specialty.
Link to Your Facebook Business Page
Lastly, link your Facebook business Page to all of your online properties and social media accounts. Put simply, the more quality links to your Facebook Page – or any page for that matter – the higher your Page tends to rank with search engines. This is also another reason why shareable content is so important: the more shares, the more signals to Google that your content matters to your audience.
Let smile Savvy Help Manage Your Social Media
Smile Savvy provides a variety of social media solutions aimed at getting your dental practice more exposure, and making you an expert in your field on the digital front. We create shareable social media content, write valuable educational blogs that patients and parents love and we know how to tie it all together to help you get more patients.
Want to know more? Click here to read about our social media packages and how they can help your dental practice.