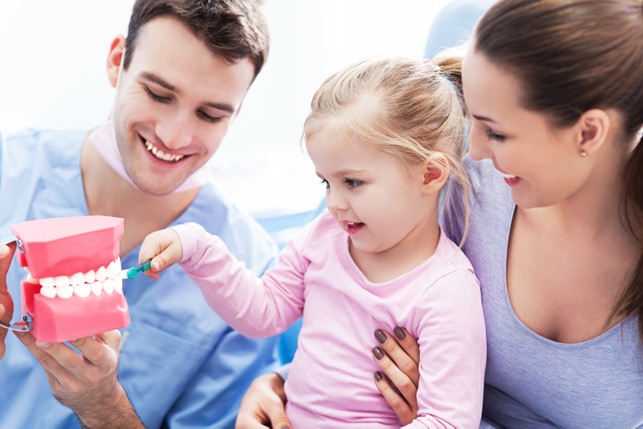 Smile Savvy's Dental Learning Tools are Specifically for Pediatric Dentists
Smile Savvy's focus on pediatric dentistry separates us from all other online marketing companies. Some of the pediatric specific services we offer to our customers are our dynamic our Learning Tools – something that no other online marketing company offers. Our Learning Tools are designed to help parents encourage their kids to brush and floss.  They're also included as a complimentary add-on with every new Website Package. Below are the best ways for your dental practice to use our fun Learning Tools.
Motivational Charts
Our Motivational Charts are a great way to encourage kids to brush twice each day for two minutes at a time. The Motivational Charts are fun, month-long calendars that parents and children use to log the times when their child brushes their teeth. They come in three themes: jungle, ocean and kids. You can give them to a patient after their first visit, and offer them a free prize (like a gift card, free toothbrush, or small toy) if they are able to fill out the entire motivational chart without missing any brushing times. You can also share them on Facebook at the beginning of the month and offer the same reward to any patients that follow your dental practice's account.
Activity Sheets
Smile Savvy's Activity Sheets are fun games that children can play to learn more about oral health. They are engaging, colorful cover a variety of topics and come in different formats. Each activity sheet challenges children to think about different aspects of their oral health, like good dieting and introductory dental terms that familiarize them with the dentist. You can hand these out to patients as they wait in your reception area, or give them an activity sheet as they leave. These are also great to hand out at dental fairs and schools.
Spanish Activity Sheets
Spanish Activity Sheets are a collection of our Activity Sheets and Motivational Charts translated into Spanish. These sheets are perfect for pediatric dentists that serve diverse areas with large populations of Spanish speaking patients.
Dental Emergency Posters
The Dental Emergency Posters give parents practical advice about how to handle a variety of dental issues that can occur. The posters cover fractured teeth, knocked out teeth, broken jaws and much more. These handy guides are great gifts to give to parents after their first visit, and they are perfect to pass out to local schools to establish a connection with your surrounding community.
How to Share our Learning Tools
Smile Savvy's Learning Tools are meant to be shared with your young patients and their parents.
You can:
– Pass them out at school health fairs.
– Give them away at the end of a visit.
– Share them on social media .
– Pass them out to children waiting in the lobby.
– Give them to new parents needing dental tips.
– Make them available for download on your website
Getting Social with Dental Learning Tools
The Learning Tools are designed to encourage mouth healthy habits. There are a few ways that your dental office can encourage children to use the Learning Tools for their benefit.
You can:
– Run a social media contest that rewards children who complete their motivational chart.
– Take a selfie with a patient that has completed an activity sheet and share it on social media.
– Take a photo of specific parts of the dental emergency poster and share them on social media.
– Run a photo contest that encourages your patients to fill out their activity sheet and share a photo of their completed sheet that tags your dental practice.
Your Dental Office, Your Branded Learning Tools
Remember, each of our Learning Tools can be branded with your specific dental practice information. Your address, phone number and practice name can all be added to each learning tool so that it can function as a fun business card for your dental practice. The Learning Tools help encourage healthy oral habits, and spread awareness of your dental practice in your local community.
Have a question about our Learning Tools? Visit our Websites page to find out more about how these handy sheets can help your practice and your patients!