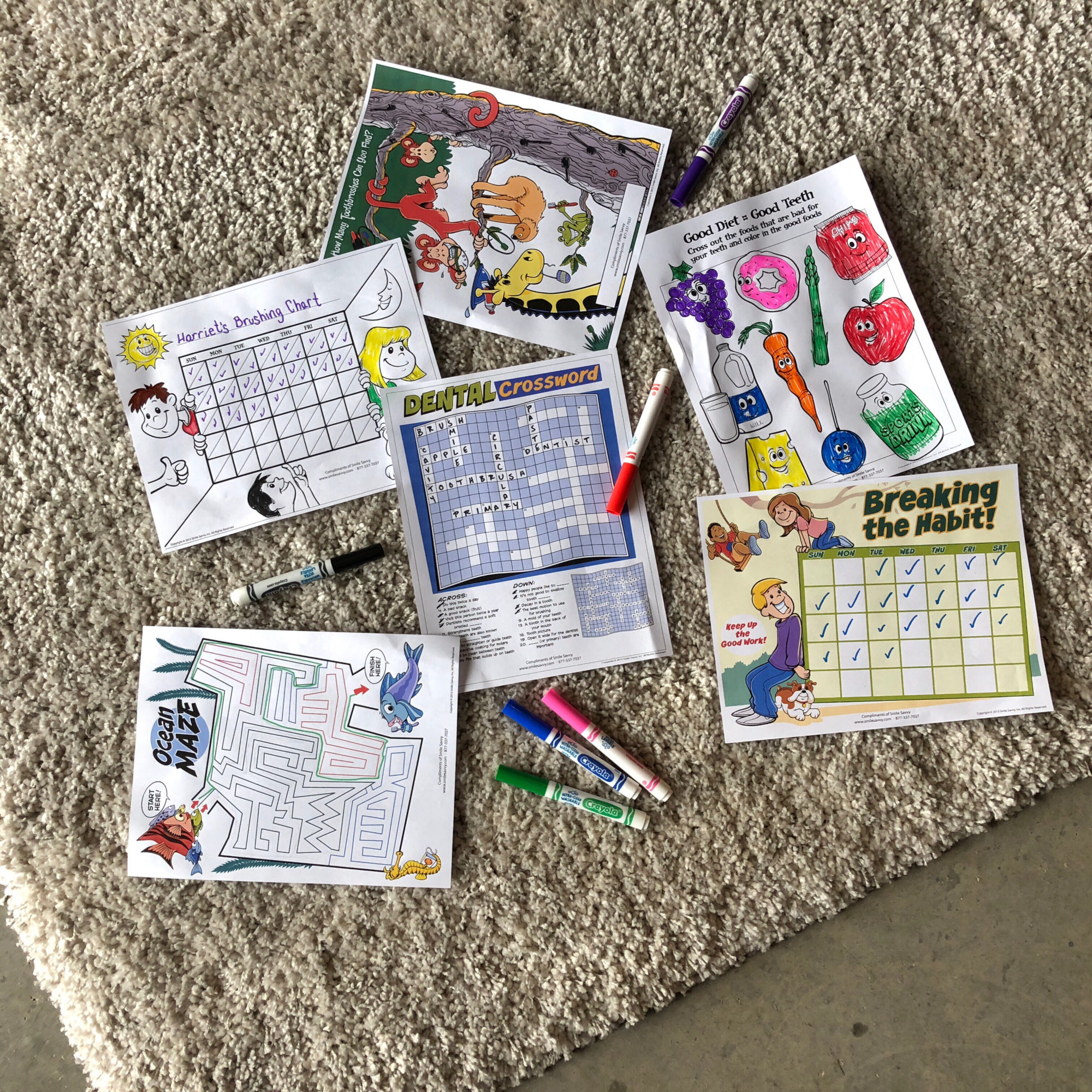 Smile Savvy's Learning Tools Make Dental Care Fun!
Pediatric dentists have the tough task of introducing oral healthcare to children, and finding ways to make dental visits relaxing and enjoyable for kids. With Smile Savvy's Learning Tools, dentists can help kids achieve oral health and ease their dental-visit anxiety.
Making Oral Care Fun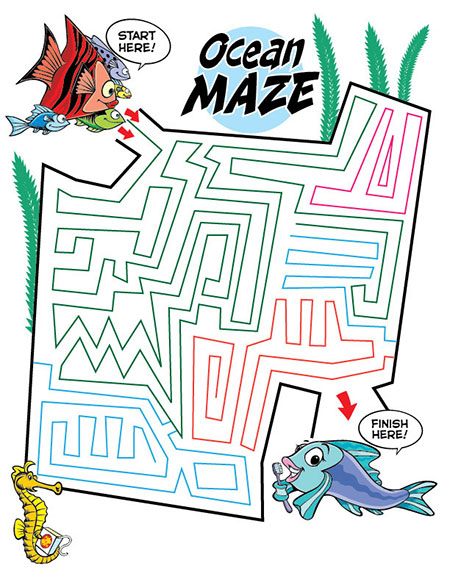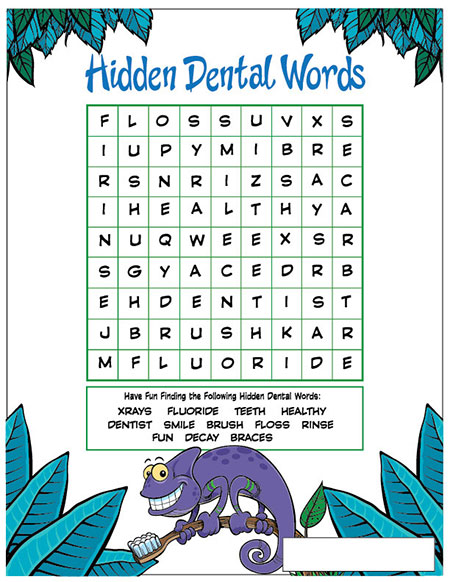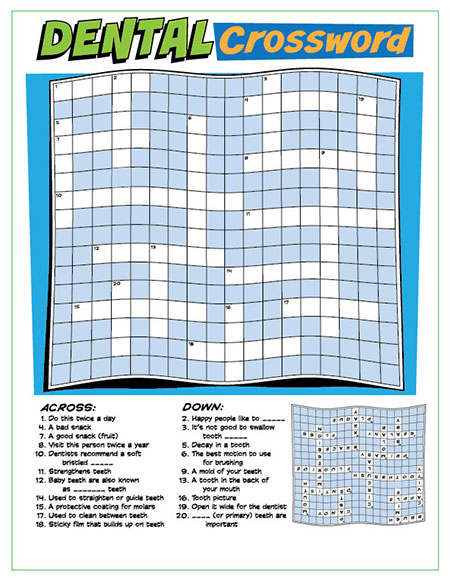 Our Learning Tools are designed to teach kids about oral healthcare in a fun, engaging way that goes beyond education in your dental office. Each Learning Tool is unique, and teaches children about different aspects of oral health. From unscrambling dental words, to coloring sheets about healthy dietary choices, each tool challenges children in a different way. We also offer dental crossword puzzles, an "eggsperiment" that teaches about caring for tooth enamel, and even motivational brushing charts that help encourage children to brush their teeth at home. A selection of our Learning Tools are available in Spanish, so that dental practices can better serve their communities.
Each of our learning tools can be printed in your office, or made available on your practice's website for parents to download and share with their children at home.
Perfect for Your Office
Our Learning Tools are perfect for entertaining young patients in your waiting room, and helps teach them about common dental care words and processes like brushing and flossing. Our activity sheets are fun to color, and give kids a chance to engage with something in your office while they wait. Dentists can also make a dental info starter pack, and send it home with parents to share with their children before they make their first dental visit.
We also have a children's coloring book that helps children prepare for their first office visit, and it's even customizable so parents can type in their child's name and age and customize for them. The personalized coloring books go a long a way in combating anxiety common in children visiting the dentist for the first time.
Awesome for Your Community
Our Learning Tools are fantastic marketing tools, and great for sharing with your local community. You can visit local schools, daycares and churches to pass out your Learning Tools, and help teach children about the importance of proper oral health care outside of your dental office. Since you can customize our Learning Tools, you can help spread awareness of your dental practice by branding your Learning Tools with your dental practice logo and contact information. This makes it easy for parents to reach your practice, and lets them know that you're a family-friendly dental practice.
Kids Find Comfort in Fun
For children, going to the dentist can be stressful and cause a lot of anxiety. But, dentists can help ease their anxiety, and get them excited about oral health by engaging them with our fun Learning Tools.
Smile Savvy is the only marketing company that offers this sort of tool for pediatric dentists and family focused dental offices. Our Learning Tools are included at no additional cost for every website we build, and they can be customized with your dental practice logo and contact info, making them even more valuable. Contact Smile Savvy for more information about all of our services to family focused dental practices.