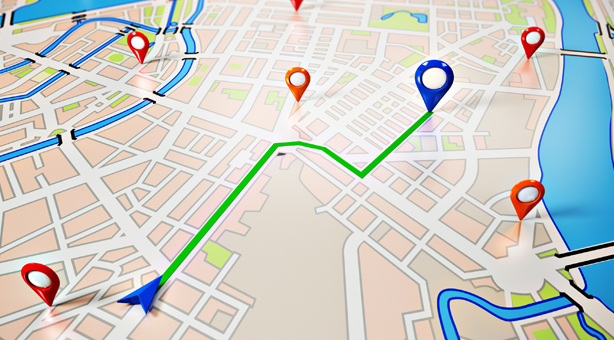 Essential Guidelines to Local SEO for Dentists
All Search Engine Optimization (SEO) isn't the same.  While some businesses need to focus on a customer base that is national or international, dentists need SEO that is locally focused.  Searches from potential patients are targeted and highly specific.  They are looking for a dentist in their area that has a good web presence and positive reviews and they are going to pay closest attention to the listings that show up on the first page of their search.  These five essential guidelines can get you where you want to be in local searches for dentists – at the top.
Evaluate your local directory listings.
Websites rely on over 250 unpublished factors for search engine ranking.  In contrast, local directories and map listings are often much easier to claim and optimize and generally appear ahead of organic search results.  They also provide the information that your patients are looking for the most: your address, business hours, contact information and reviews.  Showing up better in local search results is often only a matter of claiming and completing your listings on local directories. We've even provided helpful info on the basics of establishing quality local directory listings to get you started.
Know that Google Adwords can waste a lot of money.
We frequently see dentists spending thousands on pay-per-click advertising through services like Google Adwords even though they are less effective than organic listings and are often unnecessary.  Beware of companies that make "first search page" promises, especially when that only means Google Adwords management.  As soon as you stop paying their exorbitant monthly fees your website disappears from the top.  If you decide to do it yourself, you should be prepared for a serious amount of self-education.
Use Social Media to drive local SEO.
Social media was made for local.  Finding potential patients on sites like Twitter or Pinterest can be as easy using the search function of those particular social networks.  Generally, following an individual's posts will often result in a follow-back, especially if you are providing great content.  You might also consider highlighting current events in your community or highlighting local schools, clubs or teams.
Have a mobile website.
50% of people who search for your practice are doing so on a mobile device.   You want to make certain that your website functions properly across all devices and that it is easy to navigate. If your site doesn't work on mobile, or if it is difficult to use, local visitors will quickly abandon the site, damaging your overall search engine rankings.
Focus on only the most relevant communities closest to you.
While each market and geographic area is unique, the number of areas that you can effectively optimize for is limited. You simply aren't going to be able to get great SEO results by trying to keyword target every small town or major city near your practice.  The best results come from picking one or two geographic keywords to optimize.  While Smile Savvy customers have been able to rank effectively for three locations, adding more will dilute your results and damage areas where you have historically ranked well.
Smile Savvy continues to be an industry leader in providing high quality websites for dentists.  With 14+ years experience and over 1,000 dental websites, we know how to get top search engine results. Contact us to see what we can do for your dental practice.