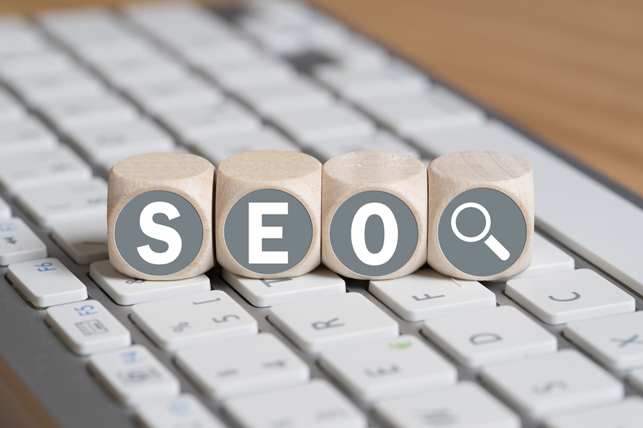 5 SEO Strategies for Dentists to Boost Their Website Ranking
More than ever, it is imperative that potential patients can easily find your dental practice online. According to a recent report, 72% of internet users search online for health information before making a decision and 77% of patients use search engines prior to booking appointments. These statistics point to one thing: your website is critical to the success of your dental practice. But your website is useless unless it ranks well with search engines and is highly visible. Here are five important strategies you should use to boost your website ranking.
Maintain Accurate Local Search Listings
Creating local business listings in directories like Google and Yelp! grows your online exposure and increases your website's visibility. However, if your business listings are not consistent across the board, then your online credibility wanes and your rankings suffer, which is why it's important to monitor each listing you have to ensure that they are all the same. Consistent, accurate listings will do wonders for your dental practice and boost your online visibility. Need help claiming and fixing your listings? Check out our Local Search & Reviews page.
Be More Active on Social Media
Your practice's social media accounts are great for engaging with your patients and boosting your online visibility. Having active social media accounts – that share news relevant to your dental practice – boosts your ranking score because Google marks the information as important to your industry. Active social media accounts also drive more traffic back to your website, which also boosts your rankings. Browse our Social Media packages for more information about how to become a social rock star.
Use a Blog to Keep Your Website Fresh
Google is always looking out for new, high-quality content on the web to judge for relevancy—a key factor in search engine rankings. By having a blog that publishes relevant posts on a rolling basis, you are indicating to Google that you are a valuable resource on dentistry. Once Google recognizes the value in your posts, your rankings will rise, and the number of eyes on your site will increase. We suggest blogging frequently, and keeping your dental blog focused on oral health and local events to keep a concise keyword strategy that further boosts your search engine rankings.
Use Video
Videos are a great way to keep your audience engaged and entertained, but did you know that videos can boost your online visibility? According to a recent study, videos make up 62% of all Google searches universally; they get up to 50 times better organic page rankings and receive a 41% higher click-thru rate when compared to plain text results. There are a lot of great opportunities for dentists to make and share videos. You can create office tour videos, instructional videos and informational videos. When you decide to share, make sure to post your video with relevant  keywords so that Google can easily find it. If you need help creating videos, look at our Ultra Social Media Package to see how we can create a professional video for your dental practice.
Get a Responsive Website that Looks Good on Every Device
51% of internet users browse the web on a mobile device, while only 42% of people use their desktop or personal computer to search online. This makes having a responsive website an absolute priority for your practice. A responsive website changes shape when browsing on mobile so that no information is lost and browsing is easier. In addition to a better browsing experience, Google ranks mobile-friendly sites much more favorably than those without responsive design. If you don't have a responsive site, your web presence is stuck in the dark ages, and you could be greatly hurting your rankings.
Meet Our Team at the Search and Social Summit
Smile Savvy is proud to be a sponsor of the Search and Social Summit – an immersive two day marketing conference – at the Gaylord  Texan in Grapevine, Texas. The conference will teach dentists how to effectively market their practice online, cultivate captivating social media channels and how to get improved search engine rankings. The Search and Social Summit will be help on September 16th and 17th, 2016, and it is filling up quickly! We would love to see you there, so click here to register and let's take your dental practice to the next level.