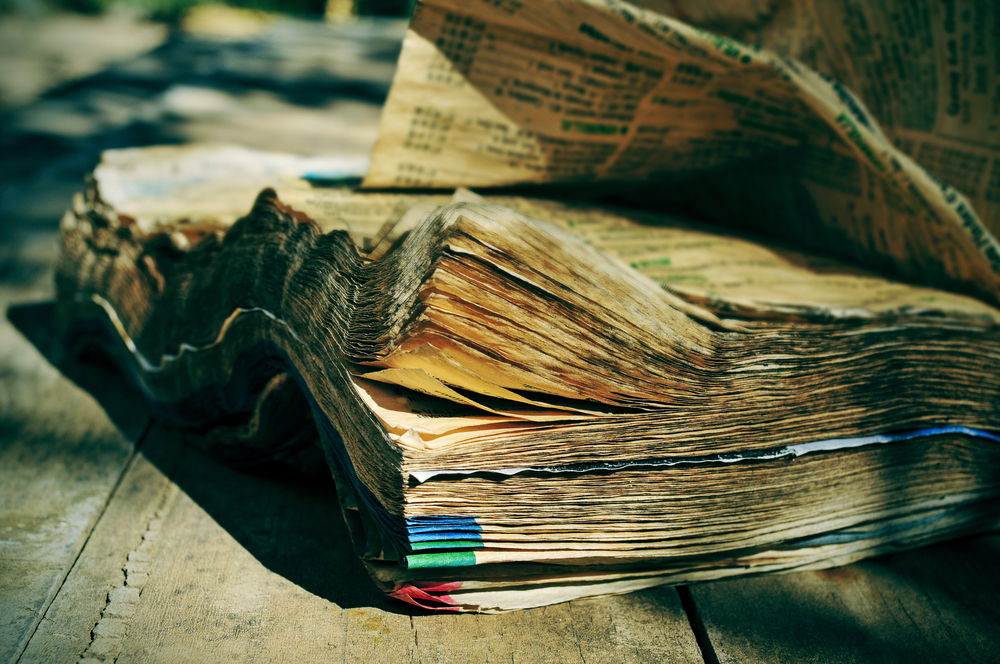 Series: Your Dental Practice May Be Wasting Money on Yellow Pages
There are a lot of marketing options for pediatric dentists.  Some time-honored methods, such as print marketing and direct mail are still highly effective, especially if you're reaching your target demographic. The Yellow Pages, on the other hand, has seen its time come and go.  The phone book belongs to a time before each of us began carrying a smartphone in our pockets and when businesses were named "AAAA+" to get a top listing.
And still, dentists pay THOUSANDS every year for something no one uses.
In the past, Yellow Page representatives could charge anything they wanted for premium phone book placement because dentists knew that a Yellow Page listing was something they needed.  Today, you'll be hard pressed to find phone books in homes – unless they're in the recycle bin.  Instead, we now use the internet, either through a desktop or a smartphone to search for anything we need, from a recommended place to eat to a plumber to fix a leak…and when searching for a dentist in our neighborhood.
How do Yellow Page reps keep selling listings?
Fear is a primary motivating factor for dentists who continue to pay hundreds every month to stay in the Yellow Pages.  Dentists are afraid they will lose patients or that no one will find their practice if they cancel their listings. And phone book reps working on commission are happy to cash in on that fear.  Dentists mistakenly view the phone book as a basic and essential business tool they need to survive.  It isn't.  Pediatric dentists who cancel their Yellow Pages listings don't see any drop in their new patient numbers, especially if they focus those resources on internet marketing.
But what about YP.com and other online directories?
Yellow Page reps have struggled to remain relevant by tying their print listings to online listings. The creation of YP.com and other related networks shows a desperation in finding new revenue streams to replace an avalanche of lost business.  Unfortunately, the benefits of premium YP.com services is greatly exaggerated.  A basic (free) listing is all that is needed on those sites, with premium features being limited or overpriced.  Further, most new patients are finding your practice through sites like Google, Yelp and Facebook.  Vertical directories like Healthgrades and Dentists4kids.com also play a role, but YP.com rarely even appears in the first two pages of Google search results.
Wisely distributing your marketing dollars.
Cancelling your Yellow Pages listings is one of the smartest moves you can make in freeing yourself from antiquated methods that aren't bringing you any results.  Instead, evaluate your online presence.  Look at your current search rankings for both your organic website listings and your local search or maps listings.  Is your website mobile friendly? Are you effectively using social media?  Do you have a blog with relevant content prospective patients are searching for?
Contact Smile Savvy.  We would love to help you develop a marketing plan around your goals and needs.