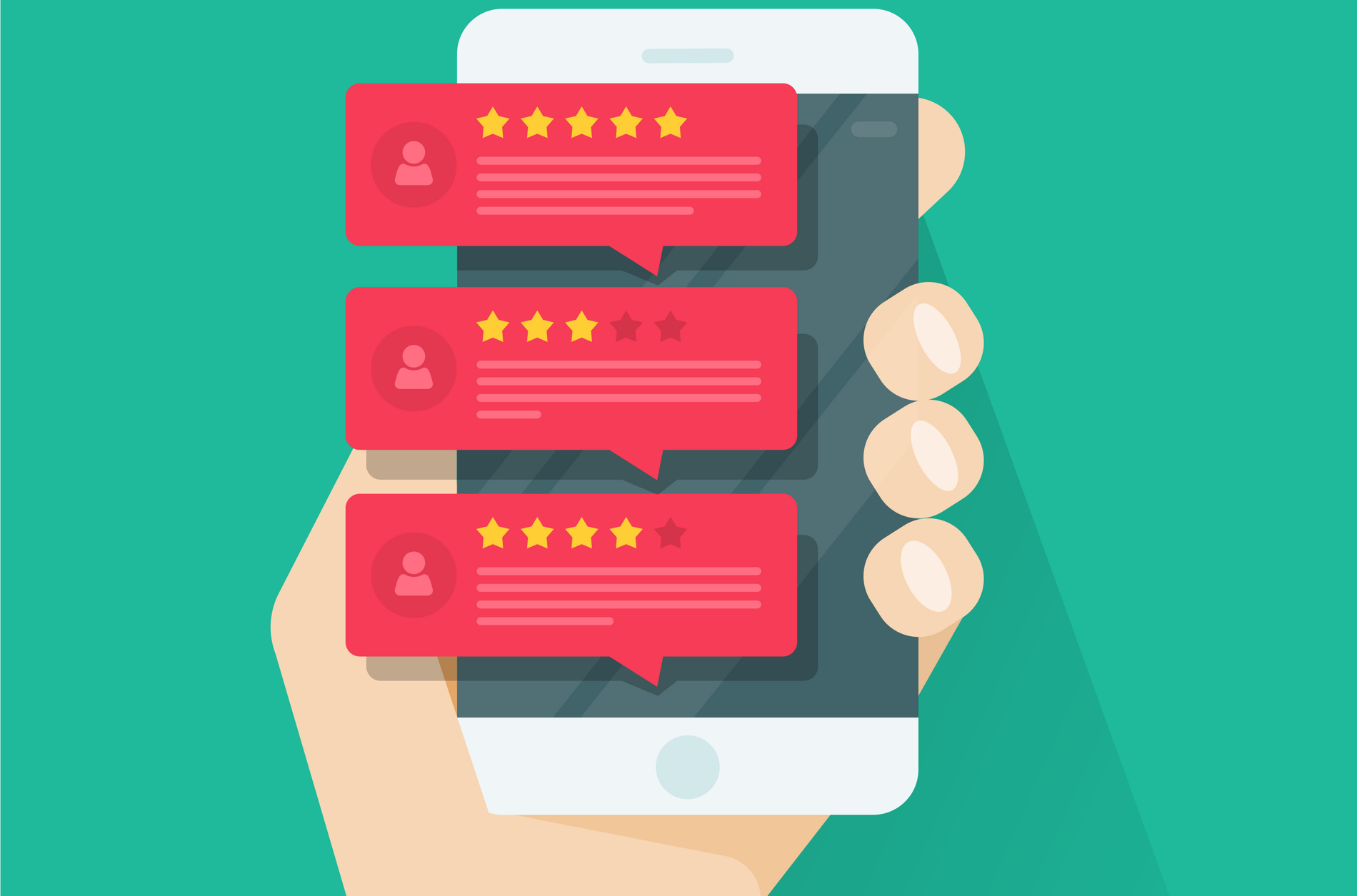 Why Your Dental Practice Should Focus on Reviews, Not Testimonials
Reviews and testimonials are very similar, and both play an important role in persuading new patients to choose your dental practice. However, there are a few key differences between the two that make reviews far more valuable than onsite testimonials. Today we're going to cover why you should focus on reviews instead of testimonials, and how they can impact your dental practice.
Testimonials Vs. Reviews
Testimonials and reviews are very similar, but there are some striking differences that differentiate the two.
Testimonials are positive statements traditionally gathered by a business and then displayed on their website. Testimonials are closely monitored, and hand-selected to ensure that only the best are displayed.
Reviews are organic evaluations of your dental practice on third party sites such as Google, Bing and Yelp. Reviews represent a more holistic summary of customer experiences, since they can be positive or negative. Often times, a business will not be able to remove a negative review, unless it violates the platform's usage agreements. This transparency goes a long way in establishing trust between your dental practice and people observing it online.
Onsite Testimonials Look Great, but Here's the Catch
Testimonials look fantastic on your website, but there's a few small problems with using them. First, testimonials are explicitly positive statements, which makes people suspicious. Their curated nature makes them difficult for new patients to trust, and can drive people away and hurt your credibility.
Second, testimonials that live on your site have far less impact on local search results than third party reviews. Positive reviews on sites like Google and Bing will improve your search engine rank and bring more people back to your website.
While testimonials look great for when people are on your site, you get more value by generating reviews on external listing sites and bringing more traffic back to your website. Additionally, testimonials can get stale very quickly, and are difficult to constantly update and maintain.
Third Party Reviews are Valuable
Reviews on sites such as Google and Yelp are incredibly powerful when convincing new people to visit your website. In fact, 74% of people say that positive reviews make them trust a business more, and 54% of people will visit a website after reading positive reviews. This makes reviews hugely important in swaying potential patients to select your website instead of another.
Additionally, generating more reviews will help your dental practice show up higher in local search results.
The slight downside to reviews is that it leaves your dental practice open to public criticism. However, you shouldn't fear negative comments or strive for a perfect 5 star rating. Recent research has found that people prefer businesses with 4.5 – 4.7 stars, since it makes a listing look more authentic.
For more information on how you can generate more positive reviews, check out our post.
Streaming Reviews is the best of Both Worlds
Streaming third party reviews on your website is a great way to share an honest assessment of your dental practice with your site visitors. By focusing on generating positive reviews, you can gain ground in local search results and increase traffic back to your website. It also helps you keep fresh evaluations of your dental practice front and center, which is important since 74% of consumers say that reviews older than 3 months old are no longer relevant.
Earn More Reviews with Review Pro
Generating reviews for your dental practice can be tough, but they are well worth the effort. One study found that 84% of people trust online reviews as much as a personal recommendation. However, enacting a measured review strategy can be time consuming. For busy dentists that want more online reviews, we suggest trying Review Pro.
Review Pro is our comprehensive reputation management tool that allows you to view all of your reviews on one platform and even lets you respond, right on the dashboard. With Review Pro, you can share some of your best reviews right on your website. Click here to learn more about how Review Pro can help your dental practice.